Fill up on Parisian-style brunch fare, supper specials, rice dumplings, dim sum specials and dine at a cafe with an artsy vibe. By CRYSTAL CHAN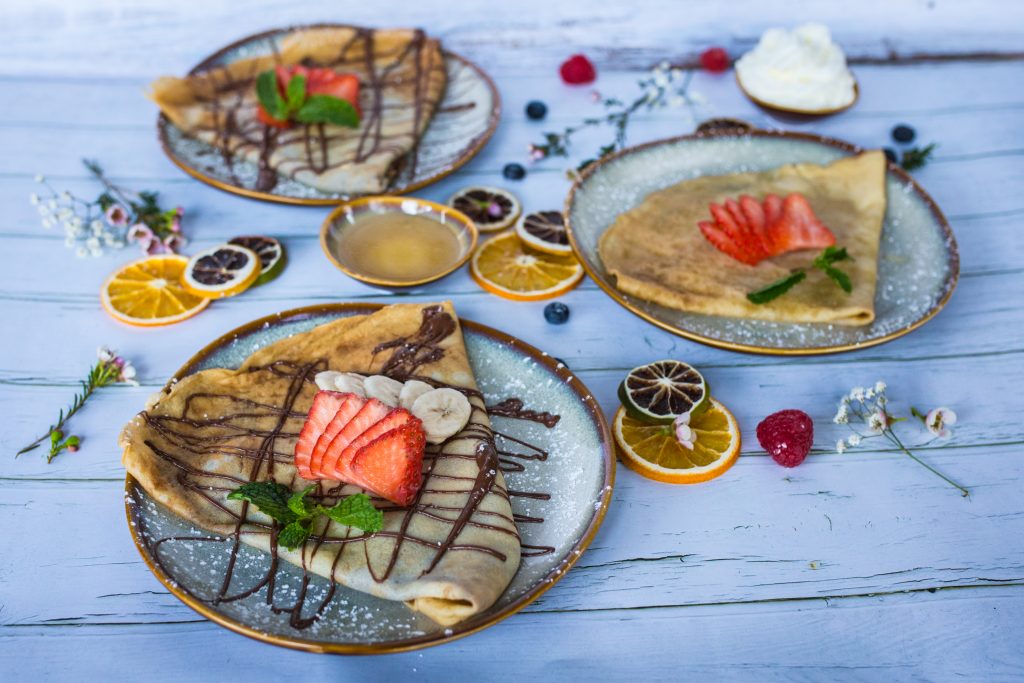 Sunday, brunch-day
Traditional French restaurant Les Bouchons Rive Gauche has launched their first Sunday brunch menu and it's made for all appetites, whether you're seeking something hearty or light and healthy. 
The all-new brunch menu comprises favourites such as the Bouchons Sunday Roast that is accompanied by mushroom sauce and a small serving of roasted baby potatoes.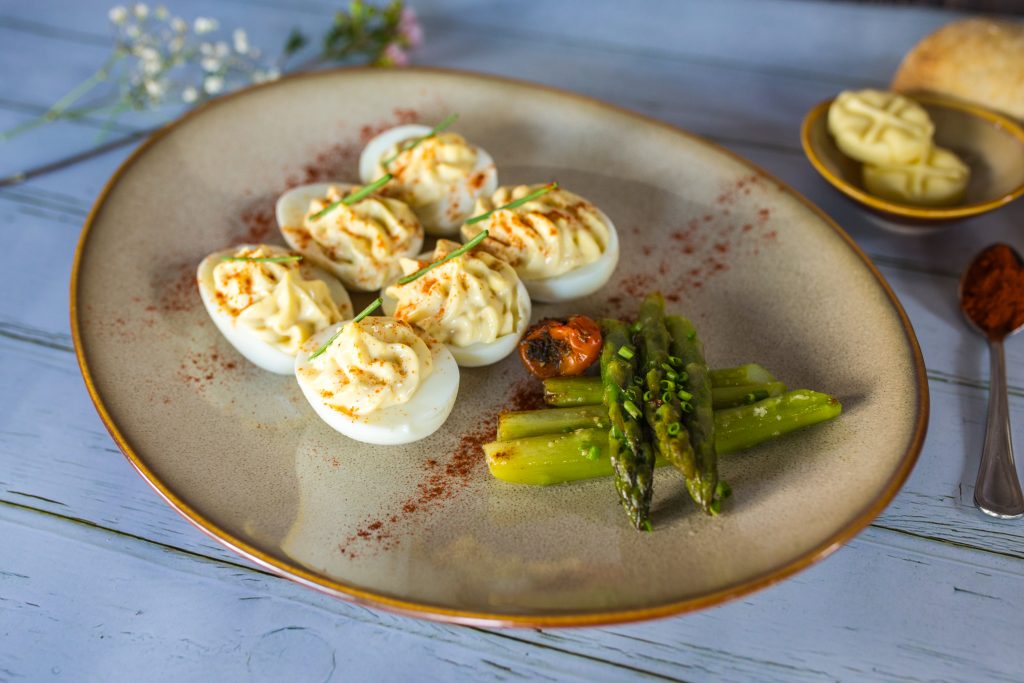 A lighter calorie meal is the Riviera Wellness Bowl, a yummy healthy blend of granola, honey yoghurt, fruits and chia seeds that will provide a good boost for the rest of the day. Signature classics like the Escargots de Bourgogne with garlic butter and Grilled Black Angus Rib Eye Steak & Frites are also available for those who seek something robust. 
We also recommend the signature cocktail, Riviera Sunrise, a delicious concoction of gin, yuzu, orchid syrup, angostura bitters and lemon bitters.
Les Bouchons Rive Gauche is located at 60 Robertson Quay. The Bouchons Riviera Brunch menu is available on Sundays, from 11.30am to 3.30pm. Make reservations on chope.co or quandoo.sg. Or call 6733-4414.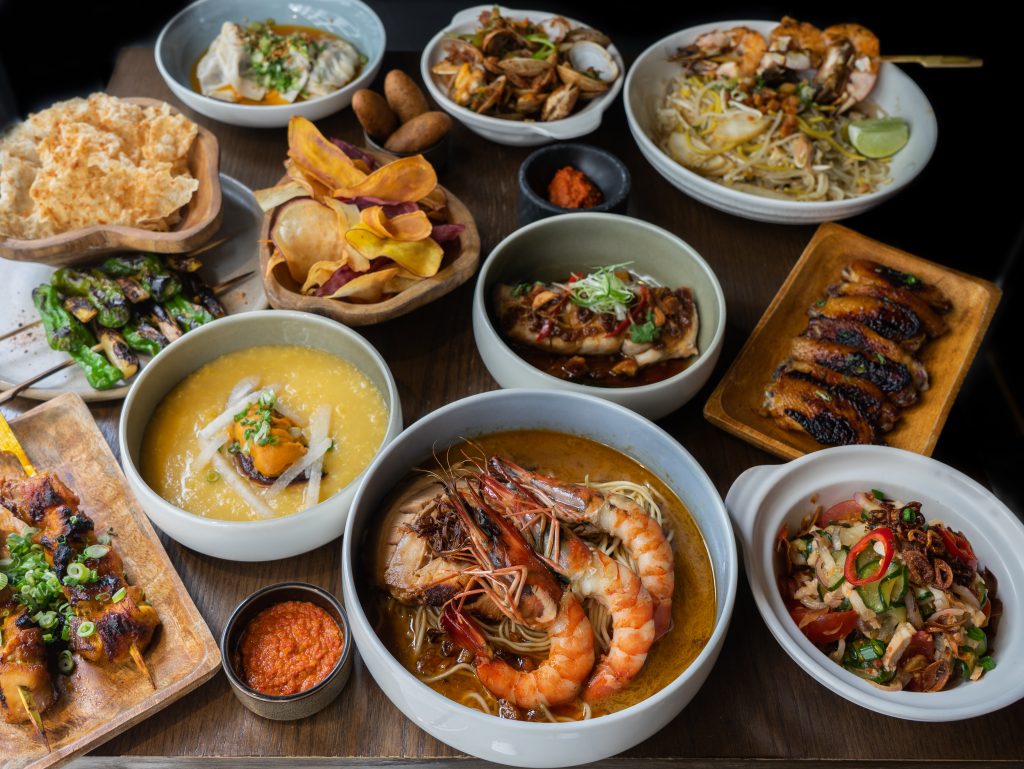 Supper hunt
From now till 30 June, check in at Le Binchotan when you have late night cravings. The French-Japanese restaurant has introduced their supper special for a limited time, and they won't disappoint. 
There are two ongoing supper specials. The regular supper special on every Friday and Saturday nights pairs of "one big plate and one small plate" (think of it as main and side) from Chef Jeremmy Chiam. These are available as a la carte orders.
There are three big plate options to pick from: Prawn Noodle Soup, Uni Congee and Hokkien Mee – dishes that are comfort food for him or mark significant milestones in his life.  These dishes range from $17 to $22.
His small plate options are bite-sized goodies of his favourites, such as Beef Short Rib Dumplings with a filling of hand-shredded Angus beef short ribs braised in Japanese vinegar; Kicap Manis Chicken Satay and Ebi Crackers with Sambal Belachan. These dishes range from $7 to $15.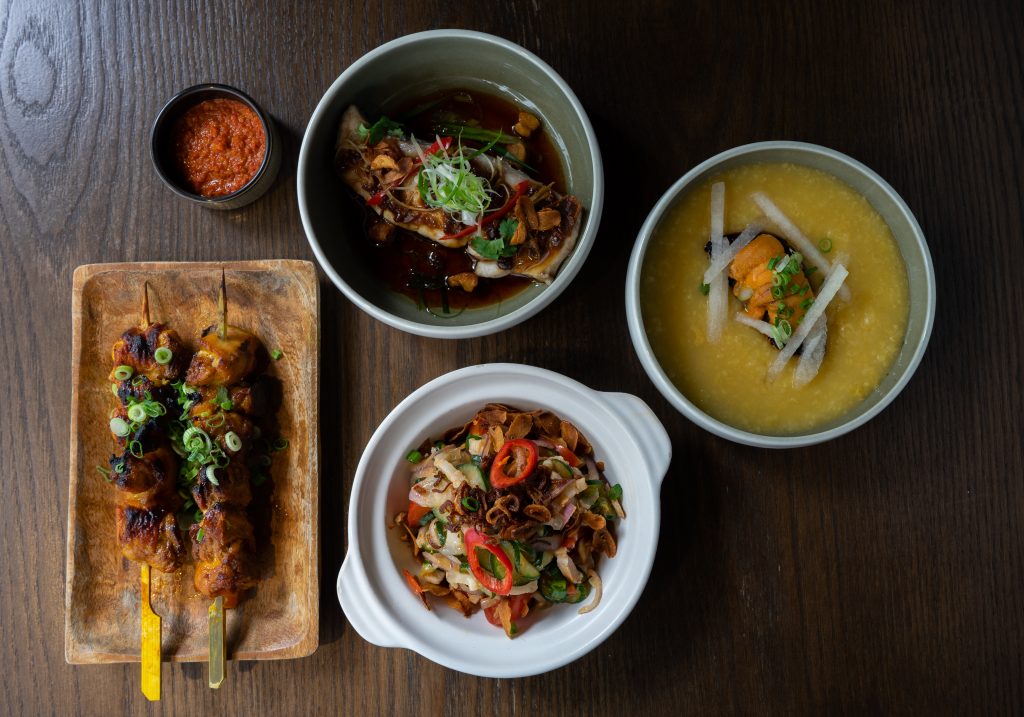 Then there is the collaborative supper menu by Jeremmy & Friends, where a guest chef will  present one big and small plate option for supper.
From 6 to 8 June, MasterChef Singapore's judge and Folklore executive Chef Damian D'Silva will guest star and whip up a big plate of Steamed Fish, a threadfin belly filet marinated in homemade fermented soybeans. It's topped with fragrant and crispy pork lard and an aromatic mix of shallots, garlic and Bentong ginger. To accompany the dish, is the small plate of Pork Belly with Cucumber Salsa, with light and tangy flavours. 
Chef Damian's dishes accompany Chef Jeremmy's Uni Congee and Kicap Manis Chicken Satay as part of the Jeremmy & Friends supper event – in otherwise you get four dishes, sweet.
Le Binchotan is at 115 Amoy Street, #01-04 (entrance via Gemmill Lane). The regular supper special is available Friday and Saturday nights now until 30 June, from 9.30pm to 11.30pm. For the Jeremmy & Friends supper special event, click here to reserve. It is priced at $35++ for the cost of one set.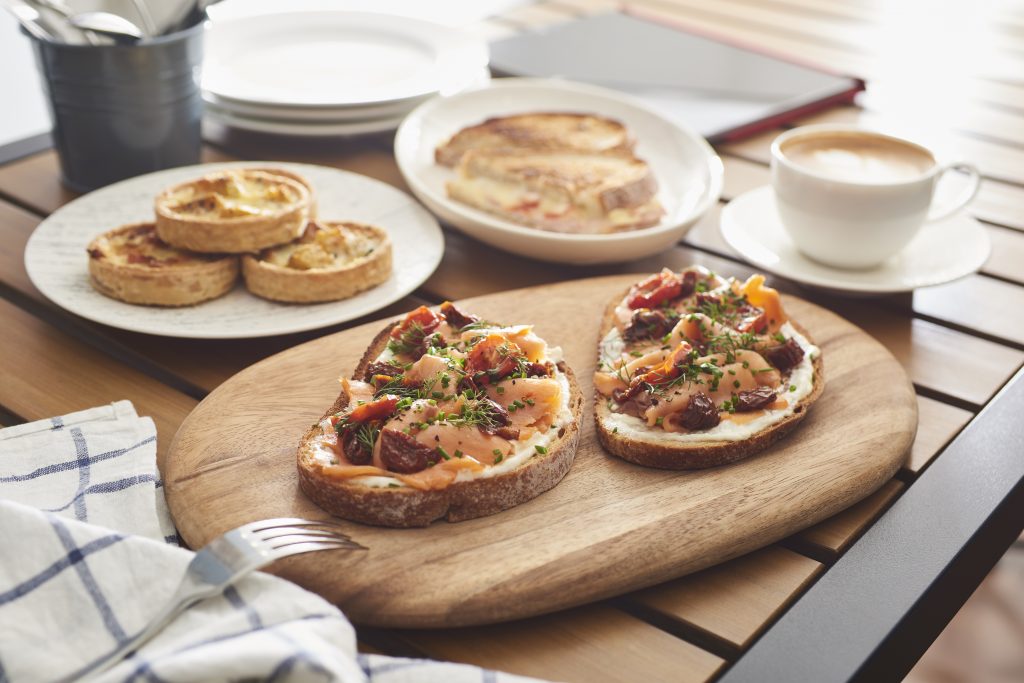 All-day dining
Previously a casual deli, MEMO at Studio M Hotel in Robertson Quay, now offers full-service, all-day dining. The artsy café has both indoor and al-fresco seating areas, and a diverse menu to suit varying appetites. There are quick bites like Smoked Salmon sandwiches and Truffle fries, as well as all-day brunch offers like SMH Big 'Brunch' with streaky bacon, Italian sausage, potatoes, fried egg on sourdough toast and smoked salmon.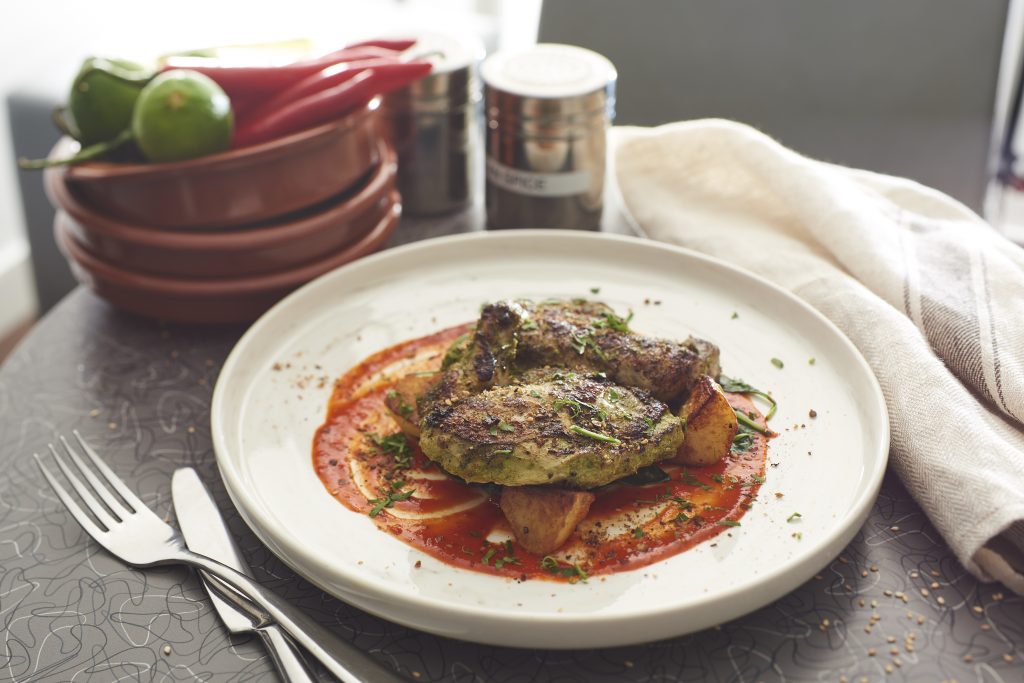 Other highlights include a Seafood Casserole, with succulent prawns, vegetables and a saffron-infused tomato sauce. There are unique coffee beverages like gingerbread, popcorn and peppermint lattes, and also wines and craft beers.
MEMO is at 3 Nanson Road. Call 6808-8908 or email Memo.StudioM@millenniumhotels.com for reservations.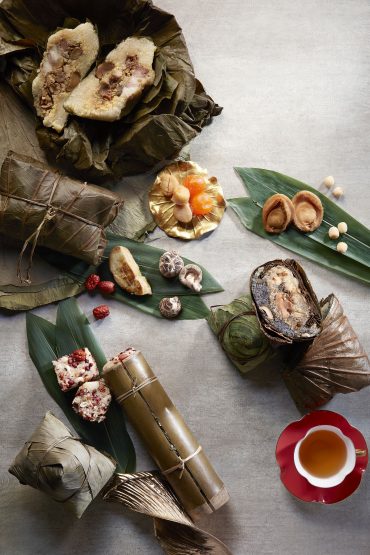 Novel picks
Foie gras and abalone rice dumplings are some of the novel dumpling selections by Shang Palace at the Shangri-La hotel. Created for the upcoming Dragon Boat Festival, the fillings in these delicious glutinous rice purses feature ingredients like roast goose, foie gras, whole abalone and black truffle. For those with a sweet tooth, there is the Sweetened Red Bean Paste Dumpling with 20-years Tangerine.
The dumplings start from $12.80, and is available online from now to 4 June or at Shang Palace from now till 7 June.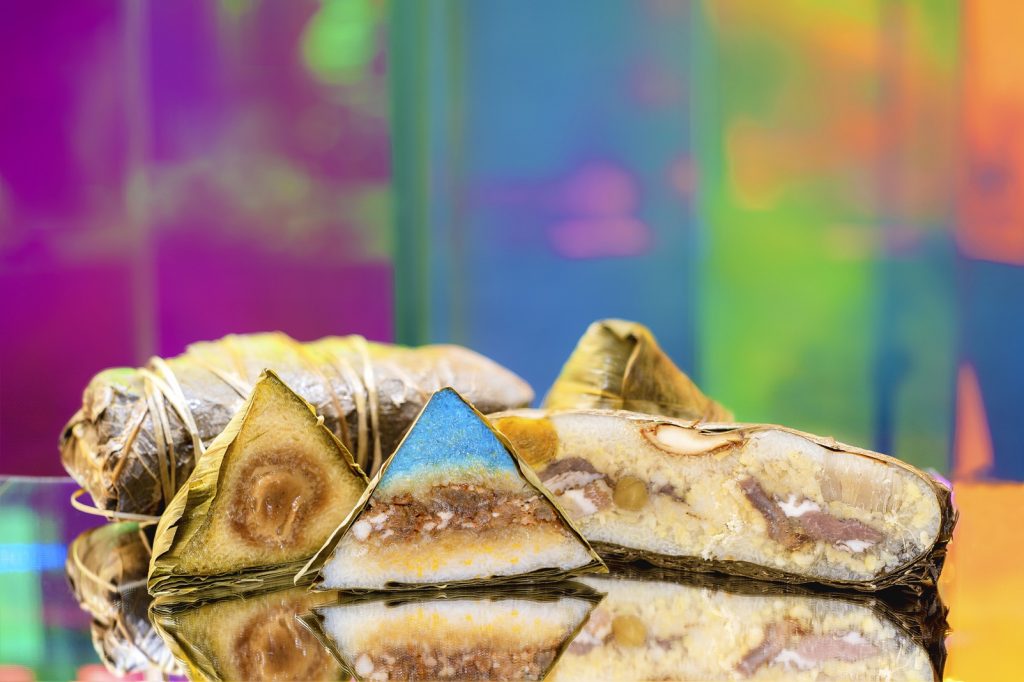 Mitzo at Grand Park Orchard too has its modern take on the rice dumpling that are packed with premium ingredients and unique flavour combinations.
The decadent Abalone Rice Dumpling ($28+) has abalone, dried scallop, duck meat, kurobuta pork belly, lotus seed and green bean, wrapped in glutinous rice.
The classic Nyonya dumpling gets a modern twist with a filling with Kurobuta pork belly and sliced winter melon ($15+). And The Sweet Rice Dumpling with Rose Lotus Paste ($8+) is made with white lotus paste, rose tea and glutinous rice.
Purchase a bundle of three dumplings to enjoy a 10 per cent discount. Orders can be made via email at rsvn@mitzo.sg or 6603-8855.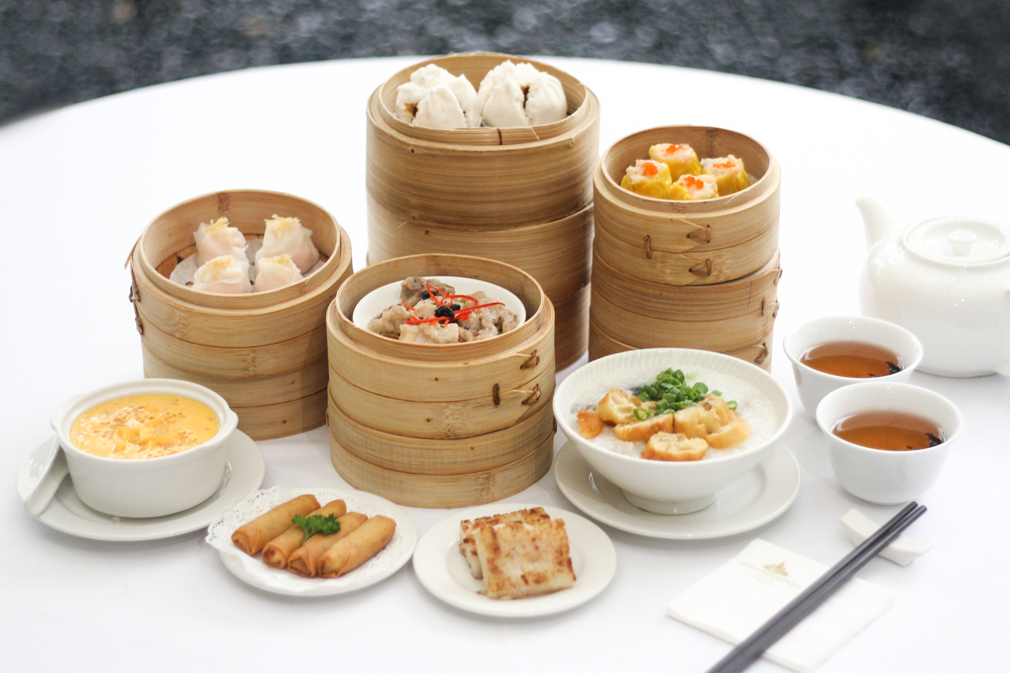 Dim sum special
Going for an extended run till the 31 May, is the Weekday Dim Sum Set Lunch menu ($36++ for two, inclusive of free-flow Chinese tea) at Min Jiang Goodwood Park Hotel. The popular menu which was launched in March, includes Min Jiang favourites like Steamed Spare Ribs with Black Bean Sauce, Steamed Conpoy and Scallop Dumplings, Crispy Vegetable Spring Rolls, Pan-Fried Carrot Cake, and Pork & Century Egg Congee. Mango Sago with Pomelo ends the meal on a sweet note. The promo only applies on weekdays, excluding eve and public holidays.
Call 6730-1704 or email min_jiang@goodwoodparkhotel.com for reservations.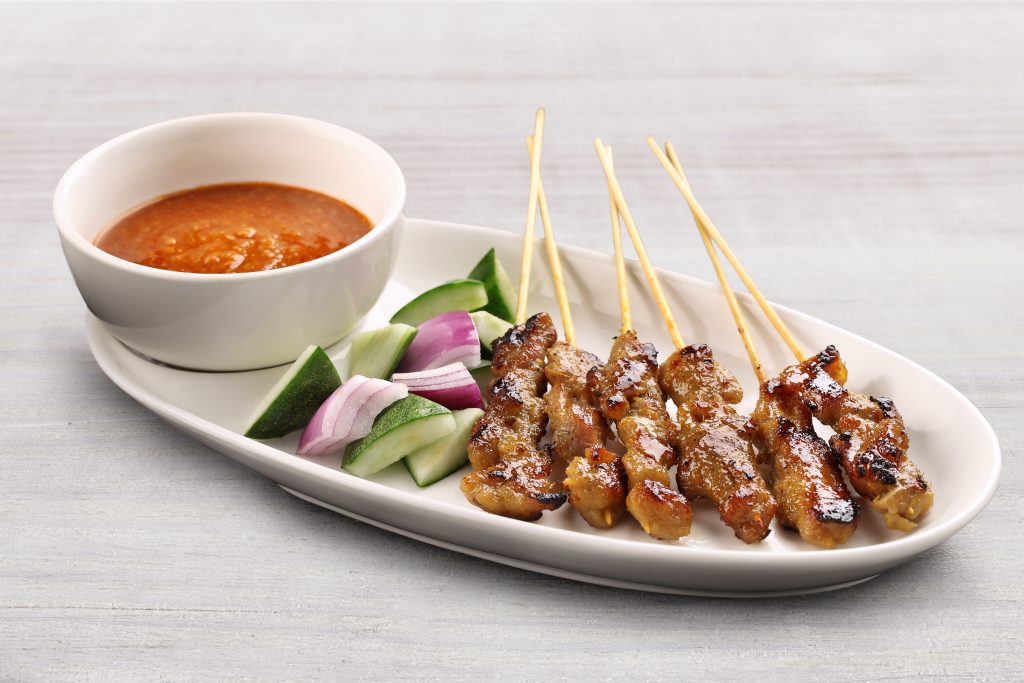 Satay Night Live
A mini food festival under the stars is what Satay Night Live is. It's one of the events that One Faber Group is throwing to mark the celebrations of the Singapore Cable Car's 45th anniversary.
Held at the Faber Deck, Mount Faber on the 8 June, from 6 to 10pm, there will be an extensive array of barbeque and local dishes. These include meat and veggie satay skewers, Lobster Hokkien Mee, Sambal Stingray, Peruvian Scallop with Mentaiko, and Lobster Cheese Gratin. 
There is plenty of entertainment for the family too. Expect live musical performances from artistes such as Jenny Vie from Uber Jam and Channel 5's One Moment of Glory winner, Jill-Marie Thomas; an indoor bouncy ball pool for kids; as well as interactive games with attractive prizes to be won. .
Dishes start from $6. Or purchase a value online bundle from One Faber Group's website here . The single bundle consists of one Singapore Cable Car ticket with five classic satay sticks (worth $9). The bundle for four gets you four Singapore Cable Car tickets, 10 classic satay sticks, one plate of Lobster Hokkien Mee and a one litre jar of sugarcane drink.