"What should we eat today?" If that's the question on your mind, check out this list of restaurants with refreshed menus, exciting food events, and even conscious choices for those wanting to make a difference. BY KIMBERLY TAN
New Openings and Refreshed Menus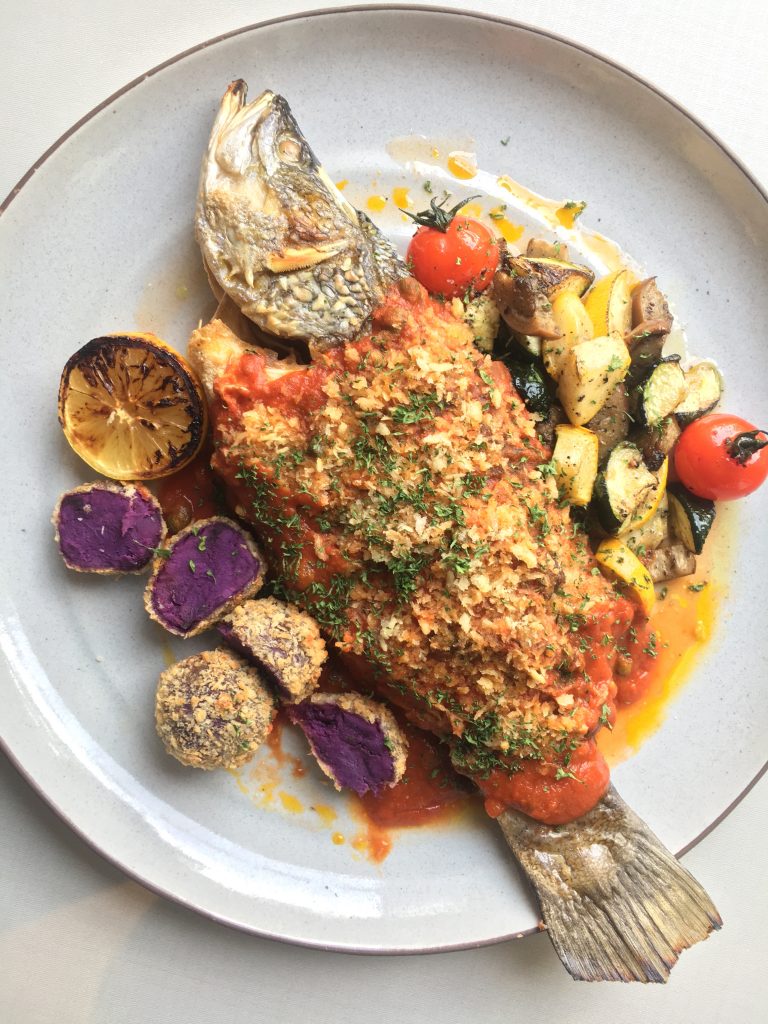 Try the refreshed menu at SPRMRKT at STPI in Robertson Quay. Of the improved menu, the highlights are the family-style roasted chicken and seabass. 
These are meant for sharing, and the seabass is completely boneless. Thus, children can safely eat any part of the seabass without fear of choking. We also love the spicy prawn marinara with sambal and hae bee hiam. 
Don't eat meat? Fear not, the menu has plenty of dishes for you to enjoy. Starting with brunch, dine on poached eggs paired with hollandaise sauce, wilted spinach, house-made quinoa cakes and mesclun salad. 
Lastly, for a sweet ending, choose from their light-as-air chiffon cakes made in-house, including the lychee rose, black forest and strawberry cakes. Otherwise, try the madeleines, covered with white and dark chocolate respectively, and raspberry – no artificial dyes were used. 

Address: 41 Robertson Quay, Singapore 238236
Opening hours: 8am to 11pm, every day, and open on public holidays.
Do note: There's a kids menu at the STPI outlet, but Cluny Court is more kid-friendly. Additionally, call to pre-order the pastas to be made in-house.
To book: Reserve at contactus@sprmrkt.com.sg or call 9736 4032.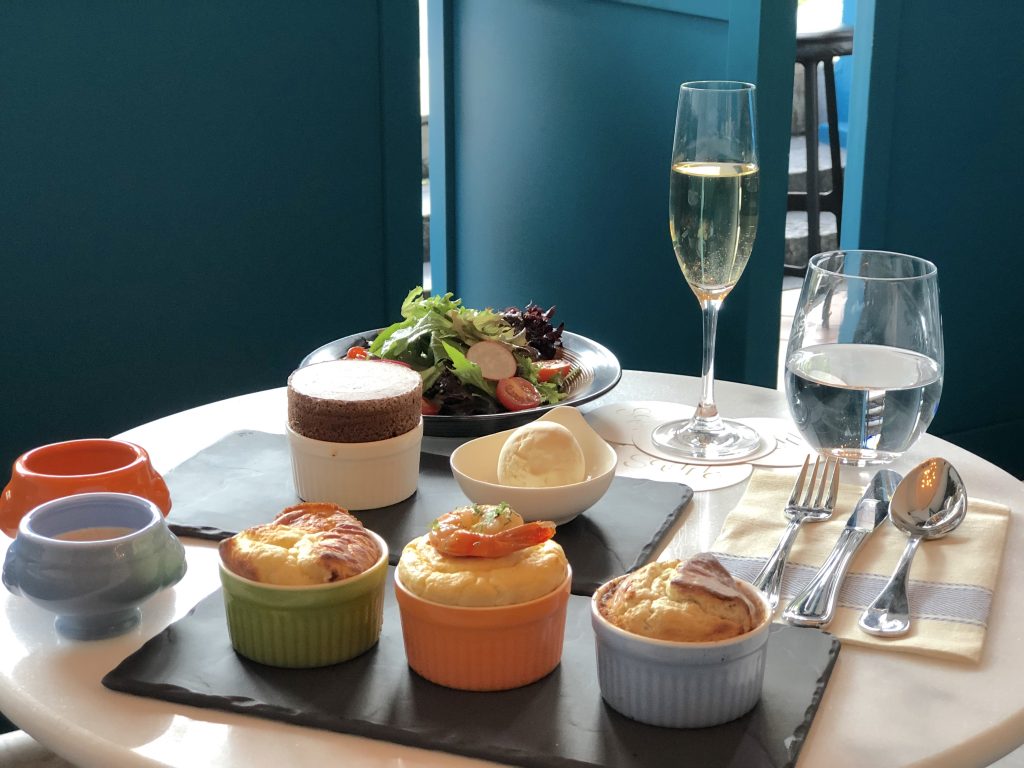 Soufflé is likely to be the first restaurant in Singapore to serve the fairly uncommon savoury soufflé. They're created by mixing whipped egg whites with béchamel. Additionally, these soufflés are a great hit with children. 
For starters, children might love the traditional cheese options ($18++),  while others might prefer the rich Lobster Soufflé. Atop the soufflé is a generous lobester claw. Drizzle the rich lobster bisque into the soufflé to complete the dish. Otherwise, diners preferring a more local taste can try the Laksa Soufflé ($23++), with prawns amid and atop the fluffy batter. Likewise, a pour-over laksa sauce accompanies this dish. 
Continuing on, a soufflé accompanies each main. Of course, we highly recommend sharing so that everyone can try a variety of dishes. Choose from duck confit, a 'Local Catch' Bouillabaisse, Blanquette de Veau or Bouef Bourguignon. Otherwise, try the tasting flight of three mini savoury soufflés from the options of truffled mushroom, Roquefort, Comté, laksa or lobster. All dishes cost $32++.
Returning to the beloved sweet soufflés, choose from the boozy Grand Marnier et Oranges Confites Soufflé ($23++). Diners can douse their dessert with as much Grand Marnier as they want. Otherwise, a refreshing option is the Soufflé Glacé Citron Vert ($18++), an iced soufflé with a crispy layer of crêpe shards and citrusy lime. 
Address: 5 Duxton Hill, Singapore 089591
Opening hours: 12 to 3pm, and 6 to 10.30pm every day; Sunday 11am to 10pm.
Do note: They have set lunches at  $28++ on weekdays, with a tasting flight of three soufflés, and a Soufflé of the Day as dessert. Likewise, they also have two or three-course set dinners. 
To book: Book a table here, call 6690 7562 or email souffle@dhm.com.sg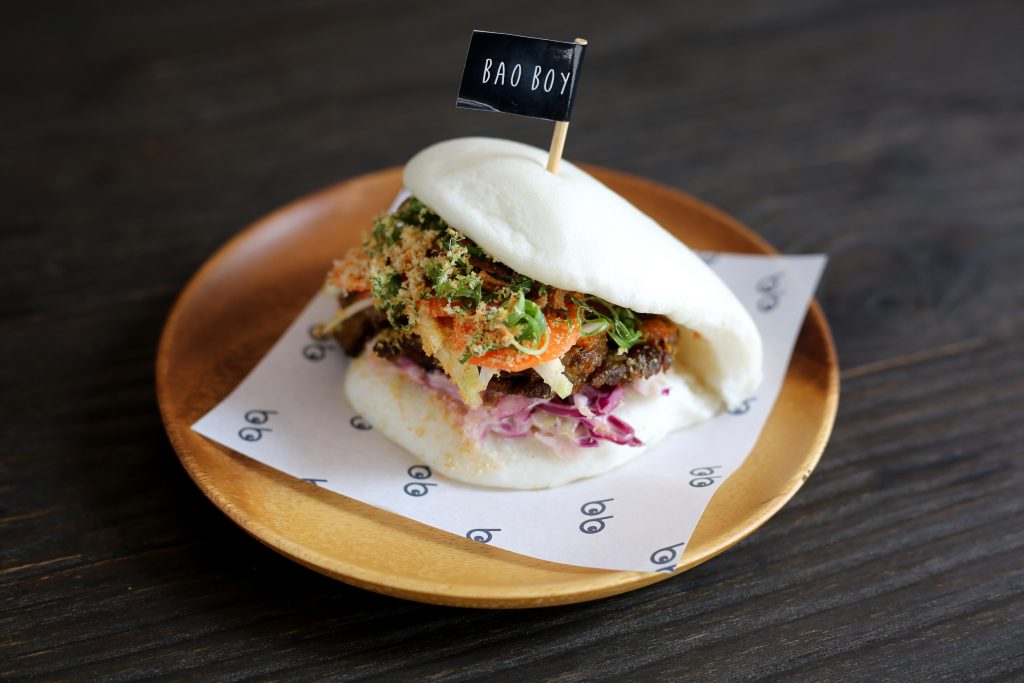 Love your burgers? Head to Chef Andrew Walsh's third venture, Bao Boy. The popular steamed bao sandwiches are a twist on classics like the Pulled Pork Bahn Mi Bao ($16++) using Iberico pork jowl and liver parfait; the vegetarian Chickpea Falafel Bun ($12++), and the Lamb Bao ($14++) and the crowd favourite Fried Chicken & Cheese Bao ($16++). In particular, the Fried Chicken & Cheese Bao features chicken thigh soaked in buttermilk, shredded cabbage and yuzu kosho.
Furthermore, all baos can be held in one hand, and hold your drink in the other. For example, try an ice-cold beer from their handpicked list of brews, like the Suntory from Kyoto.
Other drinks include Asian-inspired cocktails like the Ryokucha – roasted green tea-infused gim with campari and a dash of vermouth ($15++). As for wines, the extensive collection features sustainably sourced and organic wines from France, Germany and Australia.
For lighter bites, try the Chilli Crab Mac n Cheese ($16++) or Beef Short Rib ($28++). Alternatively, choose from one of the four Chef's Bowls (price ranges from $14 to $16++). 
Address: 31 Hong Kong Street, Singapore 059670
Opening hours: Monday to Saturday, 5.00pm to 12.00am; closed on Sunday
To book: Call 6226 1395 or email reserve@baoboy.sg.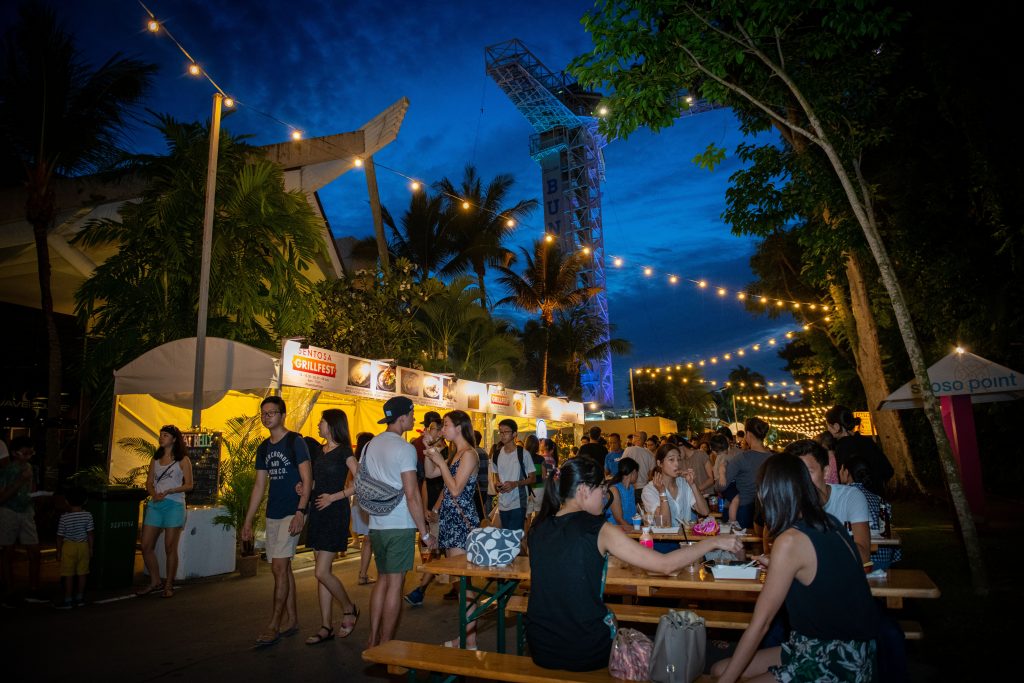 Sentosa GrillFest returns from 19 July to 12 August to Siloso Beach, featuring 27 food and beverage establishments offer more than 130 delicious options.
Feast on the barbecued meats and dishes that Chef Jeremy Cheok of Slake will cook at the 3m tall teepee BBQ pit. Cool down with Brewerkz's Siloso Saison Pale Ale and Gelatissimo's Instagrammable GrillFest Gelato Bomb. Specifically, the Gelato bomb comprises a waffle basket of five Gelato scoops with macaroons and rainbow sprinkles.  
Other delightful options may include the grilled durian, bamboo rice, and plant-based Impossible burger. Moreover, at Sentosa GrillFest Gourmet Market, in collaboration with Angliss, chefs will whip up amazing dishes with the raw ingredients that you choose. After dinner, watch the roving performers or catch a movie at 8pm. 
Where: Siloso Beach, Sentosa
Opening hours: 4 to 11pm on 19 to 21 July, 26 to 28 July, 2 to 4 August and 9 to 12 August. 
Do note: Bring along your reusable utensils and containers and you can wash them at the various washing points around the area. Use the code "SentosaGrill" to get $5 off your Grab ride from 10am to 12am, except between 12 to 2pm. Be sure to arrive earlier as there are a limited number of codes and are limited to three redemptions per user. 
How to pay: The event is cashless and payment can be made by credit and EZ-Link cards, with top up stations should your funds run low.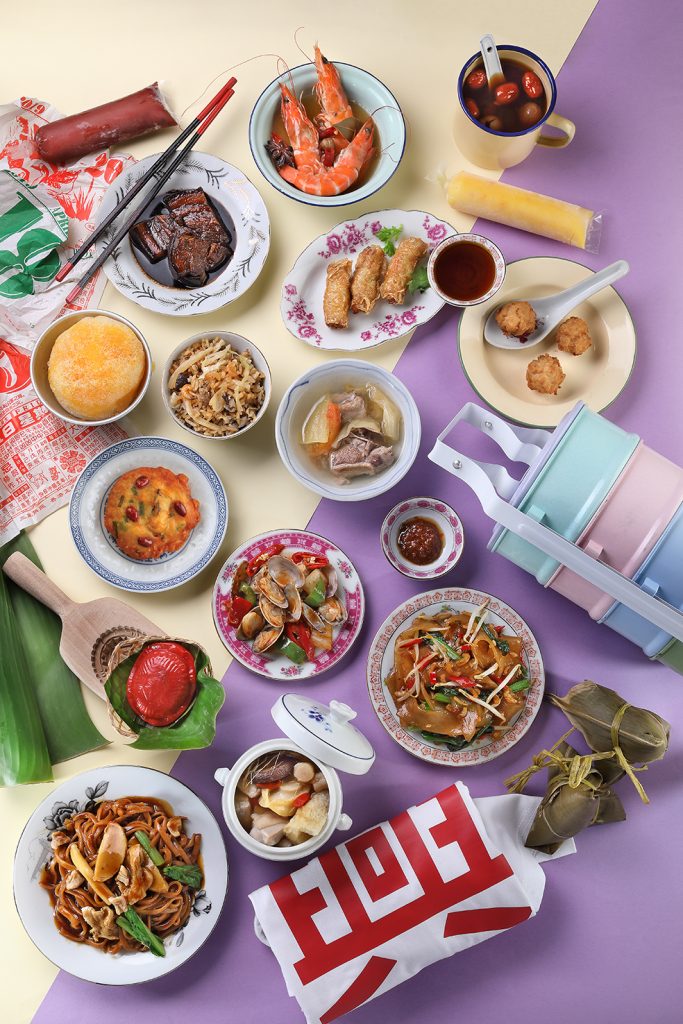 Get in touch with your – and your children's – cultural roots at the 50 Cents Fest at Chinatown Food Street. The fourth edition of this event on 27 and 28 July is jointly organised by Select Group Pte Ltd  and Chinatown Food Street. This year, more than 40 stalls and mobile vendors will be selling about 50 or so different savouries and sweets.
Additionally, all food will cost from just $0.50 up to $3. Heritage restaurants like Beng Hiang and Kim Choo Kueh Chang will serve up authentic Hokkien cuisine. Among the delights are Hokkien style noodles, soups, pastries, snacks, desserts and drinks. Another exciting highlight is the pop-up restaurant hidden along the Food Street. Inspired by Malaysia Hokkien Tai Pai Tong concepts, some of its must-try dishes are Buddha Jumps Over the Wall, and fried black Hokkien noodles. 
Performances include busking and Hokkien Getai and opera. Also, enjoy a Tui Na or other massages at the Koh Yok Man station, have fun playing stage games and shop at the Mixed Goods store. 
Where: Chinatown Food Street, Smith Street, Singapore 058938
Opening hours: 27 – 28 July 2019, 11am to 11pm
Do note: Pre-purchase vouchers through Klook to enjoy 50 per cent off six dishes. Payment modes include using OCBC Pay Anyone app. 
To book: Chope your seat using Chope's reservation platform and email chinatownfoodstreet@selectgroup.sg for more information.
Exploring Europe at Gordon Grill, Goodwood Park Hotel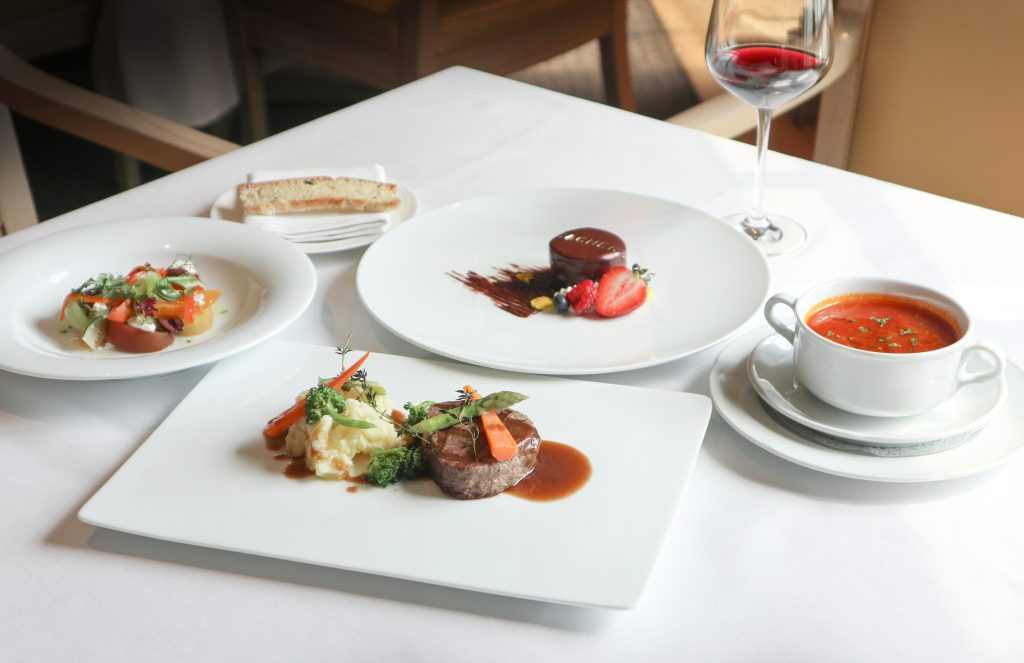 Travel around Europe in a three-course lunch, four-course dinner or eight-course degustation menu at the award-winning Gordon Grill in Goodwood Park Hotel. 
Starting the voyage is the farmer salad from Greece, featuring heirloom tomatoes, feta cheese, Kalamata olives and marjoram-onion purée. Alternatively, feast on pan-fried foie gras – one of King Louis XVI's favourite foods – with balsamic cherries and rocket leaves. 
Next, try the Hungarian goulash, slow-cooked with beef, potato onion and sweet paprika. Herdsmen used to eat this to warm themselves in winter. Otherwise, choose the hearty Italian minestrone, a tasty soup of stewed vegetables. Complement your meal with the Chablis Louis Jadot from Burgundy, France, or the Zenato Lugana DOC from San Benedetto, Italy. 
Following the soups is a grilled Angus tenderloin – from Great Britain's Aberdeen Angus – paired with butter vegetables, and Scottish clapshot. Otherwise, try the Portuguese grilled tiger prawn with eggplant purée and paprika rice. Of course, pair these with wines like the Luis Canas Reserva Rioja Spain, or Chateau Villa Bel Air, Grand Vin De Bordeaux from France. 
Finally, desserts: try the renowned Black Forest cake, named for Germany's Black Forest region's cherry brandy. Another option is famous Viennese dessert Sacher-Torte (named after pastry chef Franz Sacher) from Austria, created for Prince Clemens Lothar Wensel Metternich in 1832. Pair these with the German Erdener Herzlei Riseling Spätlese, or Ceretto Moscato d'Asti from Italy.
Where: 22 Scotts Rd, Goodwood Park Hotel, Singapore 228221
Opening hours: 12 – 2.30pm and 7 – 10.30pm
Do note: The three-course set lunch costs $78++ per person, four-course set dinner is at $98++, eight-course degustation menu at $168++ for two, and $228++ with wine pairing. These are available from 2 August to 29 September.
To book: Call 6730 1744 or email gordon_grill@goodwoodparkhotel.com. 
Kawaii cakes from Châteraisé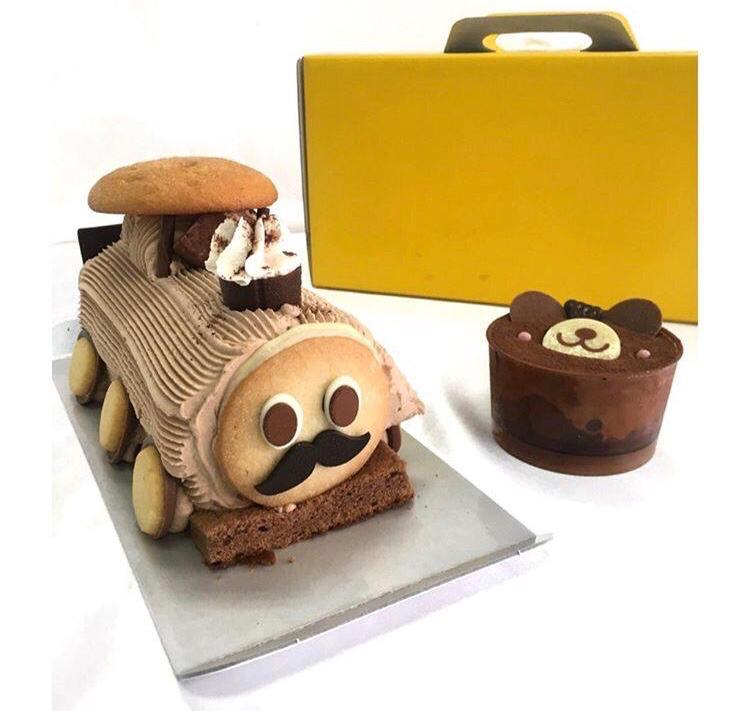 Kids will love the latest treats from Châteraisé, the top patisserie in Japan. First is the all Chocolate Bear ($5.10), made and decorated with pure chocolate, chocolate cereal and cocoa powder. Next, the Choo Choo Train ($33) is filled with fresh chocolate and chestnut cream. In particular, the chocolate cream uses Belgian couverture chocolate. Right in the centre of the cake is chestnut cream, with ingredients sourced from France, Italy, Spain and Portugal. Additionally, these two desserts are only available in Japan and Singapore.
Each of the ingredients are carefully sourced, with milk from grass-fed cattle living on a ranch at the Yatsugatake foothills. Furthermore, the additive-free eggs are imported from Yamanashi, and the chickens eat healthy animal feed. As for strawberries, Châteraisé sources them from contracted farmers all over Japan.
Where: Find the list of outlets here.
Opening hours: 10.30am to 10pm: ION, Liang Court, Tampines 1, NEX, AMK Hub and Lot 1; 10am to 10pm: Chinatown Point, Junction 8, Singpost Centre, 676 Woodlands Drive 71, The Clementi Mall and Square 2, 10am to 9.30pm: Westgate
Do note: Despite the premium ingredients, there are still super affordable cakes and ice creams starting from $0.80. 
The Source Bulk Foods opens in Singapore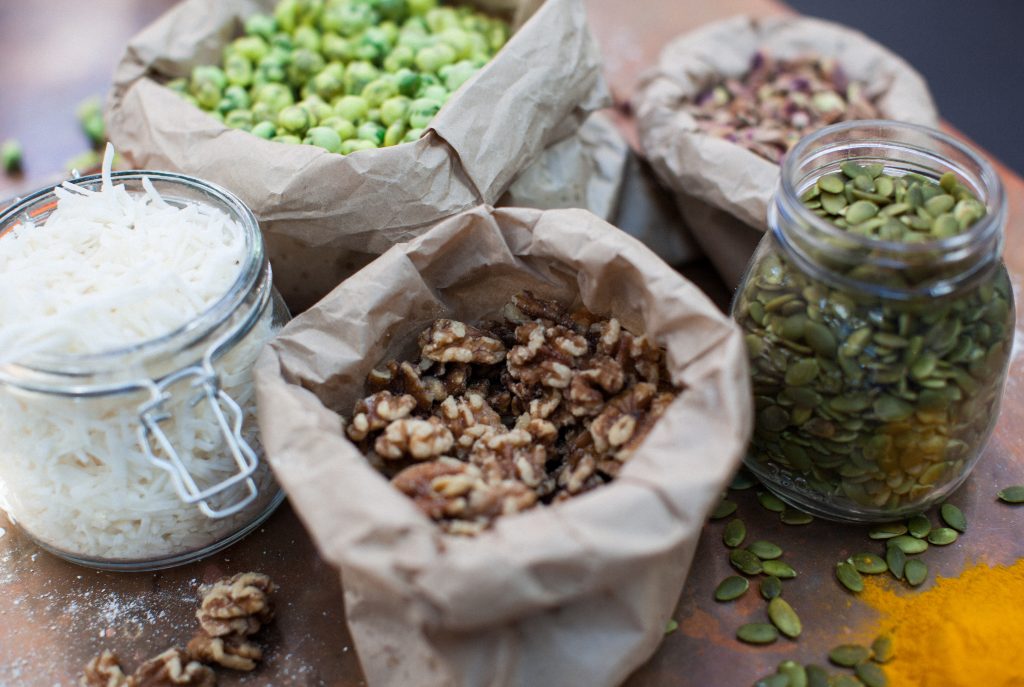 The latest in a slew of zero waste stores, Australia's largest bulk food and zero waste retailer is opening its first store in Singapore at Cluny Court. The Source Bulk Foods store actively encourages customers to help reduce single-use plastics by getting them to bring their own reusable containers and jars, as well as purchasing only as much as they need. Should you forget to bring your containers, the store also sells jars for your use. 
Additionally, the store will have more than 350 products. These include pantry items, gluten-free and vegan selections, quick meals like the Coconut Curry Lentil Soup, and locally brewed kombucha. 
Once you've used up various household items, drop in to make sustainable swaps, like stainless steel Warrior lunch boxes and coffee cups, and the Coconut Soap and shampoo bars. If this is too much for you, start off easy with their reusable Calico Bags to reduce your plastic bag usage. 
Where: 501 Bukit Timah Road, Cluny Court, #01-05A, Singapore 259760
Opening hours: 8am – 8pm
Do note: You can also order your products online via their store from 29 July. They accept cash, Visa, Mastercard, UnionPay, NETS and ApplePay.
More info: Email clunycourt@thesourcebulkfoods.com.sg.