Experiencing a bout of acne, or seeing brown spots on your face? Treat yourself to these pampering facials that will address these issues and give you a glowy, hydrated visage.
Some common skin conditions you might experience during pregnancy or postpartum include melasma. These are brown and grey-brown patches on the skin. Other conditions include breakouts, acne, dark puffy eyes and dry skin. Androgen, the male hormone, increases during pregnancy, and thus the oil glands produce more sebum, resulting in acne. These following facials will aim to tackle some of these problems.
La Source - La Signature facial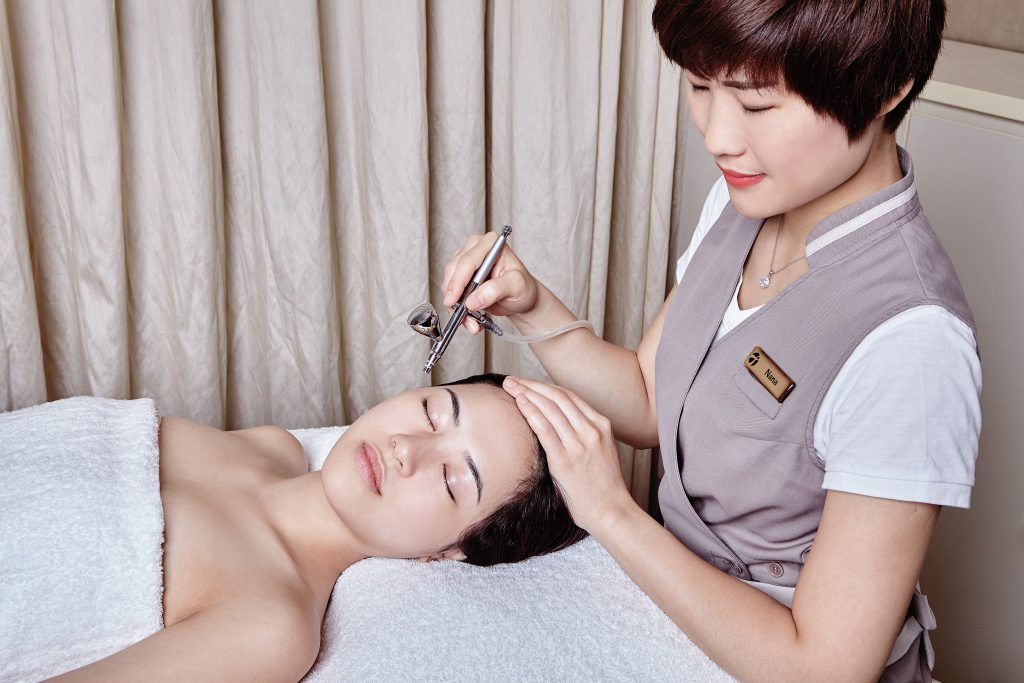 Pregnant and postpartum mums can get glowy skin with the La Signature facial from La Source. All the ingredients in the INNI products are naturally derived, and friendly to the skin's natural pH. In addition, the Oxyjet machine uses a special technique that can penetrate the epidermis barrier without using needles. Hence, oxygen can enter deep into the skin. 
Mums trying the La Signature facial will experience deep cleansing, a customised facial massage and the use of a Oxyjet machine which delivers 98 per cent pure oxygen. These steps will aid in extracting impurities, enhancing skin tone and blood circulation. Furthermore, the facial is suitable for sensitive skin. Mums with eczema and psoriasis should check with the consultants and facial therapists to ensure the facial suits them.
Address: 15 Scotts Road, Thong Teck Building, #01-03/04 
Opening hours: 11am to 8pm every day
Duration: 90 minutes
Price: 90 min treatment at $308 (inclusive of GST)
To book: Call 6732 1318 or book here. 
Great for those with eczema and psoriasis
Hanbang Skin Solutions - Discolouration Defense Treatment and Hydro Boost Care Treatment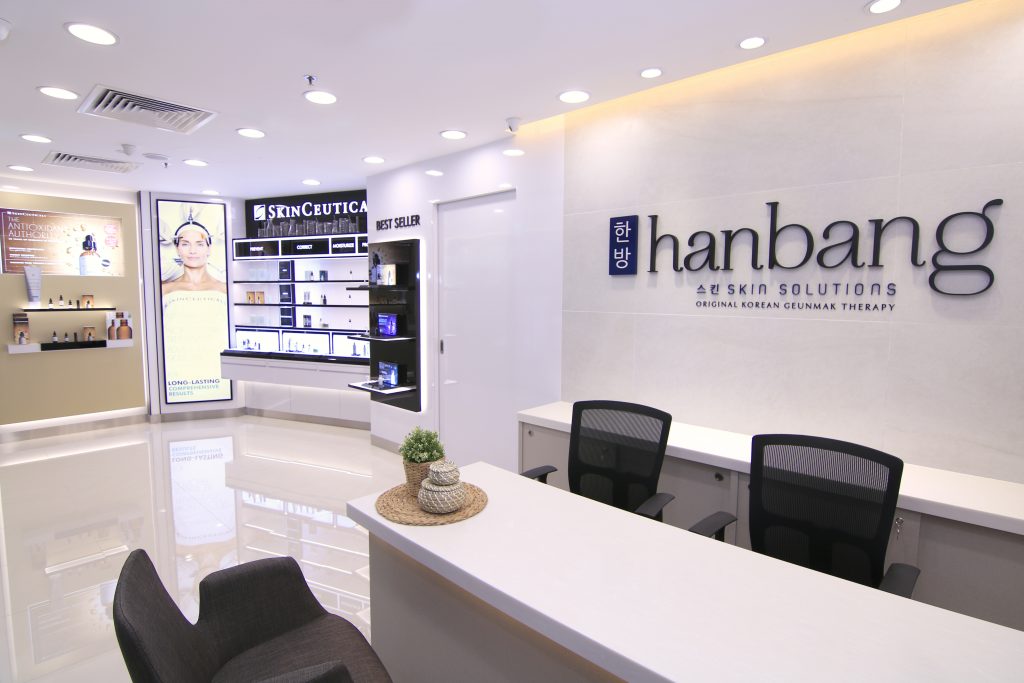 To tackle mums' uneven complexion and pigmentation, Hanbang Skin Solutions recommends their Discolouration Defense treatment. This treatment will target uneven complexion and pigmentation, while accelerating cell renewal to achieve the radiant, dewy look.
Otherwise, for mums who need a boost of moisture, try the Hydro Boost Care treatment. This will regulate and improve the skin's moisture levels, and aid skin vitality and elasticity.
Hanbang Skin Solutions has developed these facial treaments using products from Esthe Twin and SkinCeuticals. These use potent and active ingredients, and are paired with their proprietary Geunmak™ Therapy. As a result, mums can get firmer facial muscles and a brighter visage. 
The Geunmak™ Therapy is a traditional Korean skincare method. Deep, gliding hand movements stimulate the fascia, which is the connective tissue layer beneath the skin that's  made up of collagen. Hence, this therapy aids in boosting blood circulation, and helps improve lymphatic drainage. 
Finally, this facial is suitable for mums with sensitive skin, eczema or psoriasis. However, if you're unsure, check with Hanbang Skin Solutions to have a personalised treatment to address your specific needs.  
Address: 23 Serangoon Central, #04-30, NEX, and 501 Orchard Road, Wheelock Place, #03-02
Opening hours: Opens at 10am every day, including public holidays, and closes at 10pm on weekdays, and 7pm on weekends and public holidays.
Duration: 70 minutes for both treatments
Price: $468 (inclusive of GST) for the Hydro Boost care treatment and $458 for the Discolouration Defense treatment
To book: Call 6909 5383 or 9066 8449 at NEX, or 6208 8989 or 8288 9795. Book here.
Maria Galland Thalasso Treatment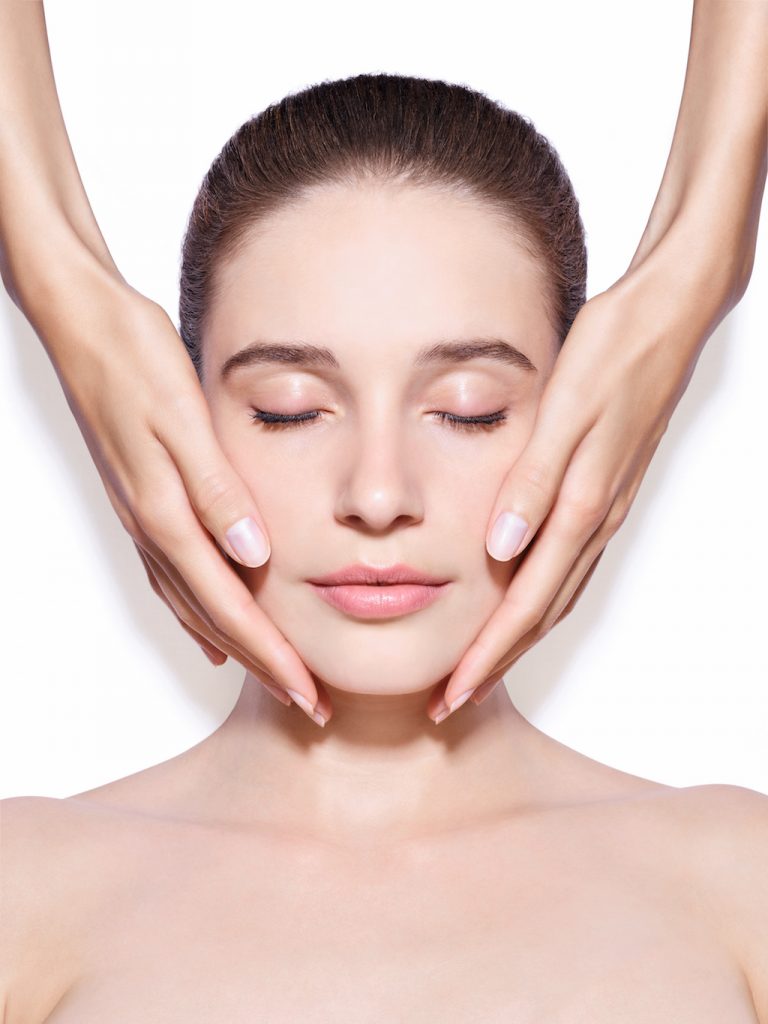 Combat skin dryness with the Maria Galland Thalasso treatment. After the skin is cleansed, the therapists will apply a specially tailored active ingredient ampoule. Following which, the algae mask will effectively deeply clean the skin and promote highly concentrated, long-lasting hydration. Meanwhile, the micro algae works to boost the metabolism and repair stressed skin.
An optional step is applying creams or essences, after which the therapist will apply the peel-off mask. This mask contains active ingredients such as aloe vera, apple extract and spirulina. These work together to repair, moisturise and promote the skin's regeneration and mineralisation.
Address and opening hours: Click here for the full list to find an outlet near you.
Duration: 60 mins
Price: $250
To book: Call the number of the respective outlets in the list.
JYUNKA V Absolute Hydration treatment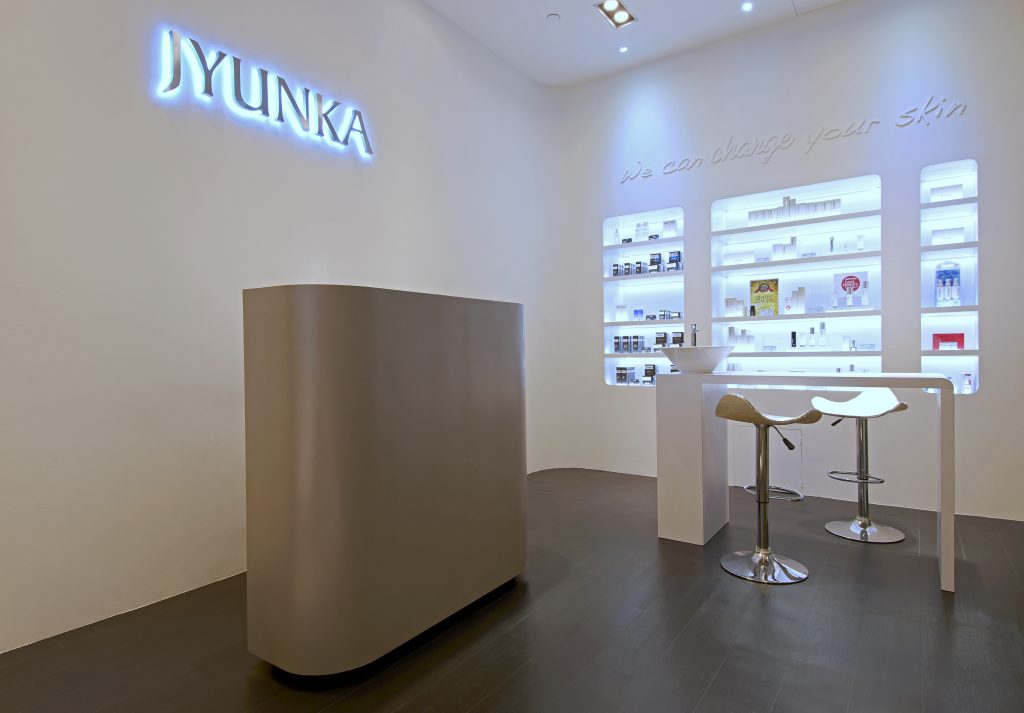 Control pregnancy acne with the JYUNKA V Absolute Hydration treatment, which begins with deep cleansing. The five-in-one gel cleanser is massaged onto dry skin, in order to soften it, and prepare it for treatment. One of its key ingredients is panthenol, hydrating the skin surface. 
Following this, the therapist applies the Purify Scrub Cleanser to soften and remove dead skin, impurities, black or whiteheads. After this, Jyunka's Epidermal peel softens the pore's impurities and preps the skin for extraction, if necessary. As the peel works, enjoy a relaxing shoulder and neck massage. 
Fourth, the Electroporation probe sends the Hydrating Serum Gel's active ionized ingredients into the skin, making it deeply hydrated and soft. Additionally, electroporation accelerates the growth of new skin cells, encourages collagen and elastin production and passively exercises muscle fibers.
Next, the Extreme Comfort Mask is filled with collagen, algae, vitamin E and minerals. Hence, the skin can seal in and bind water and nutrients, while repairing skin texture and restoring radiance.
The final step is Cryotherapy, where the probe touches the skin and immediately lowers its temprature to -8 to -12 degress Celsius. As the blood vessels constrict, the active ingredients are pulled further into the skin. Hence, these ingredients can instantly calm and soothe the epidermis of the skin. At the same time, this promotes skin cell repair and regeneration, and lifting. 
Address and opening hours: Here's the full list of outlets around Singapore.
Duration: 90 minutes
Price: $240
To book: Call the number of the respective outlets in the list.
Dr D Aesthetics Skin Magic Therapeutic facial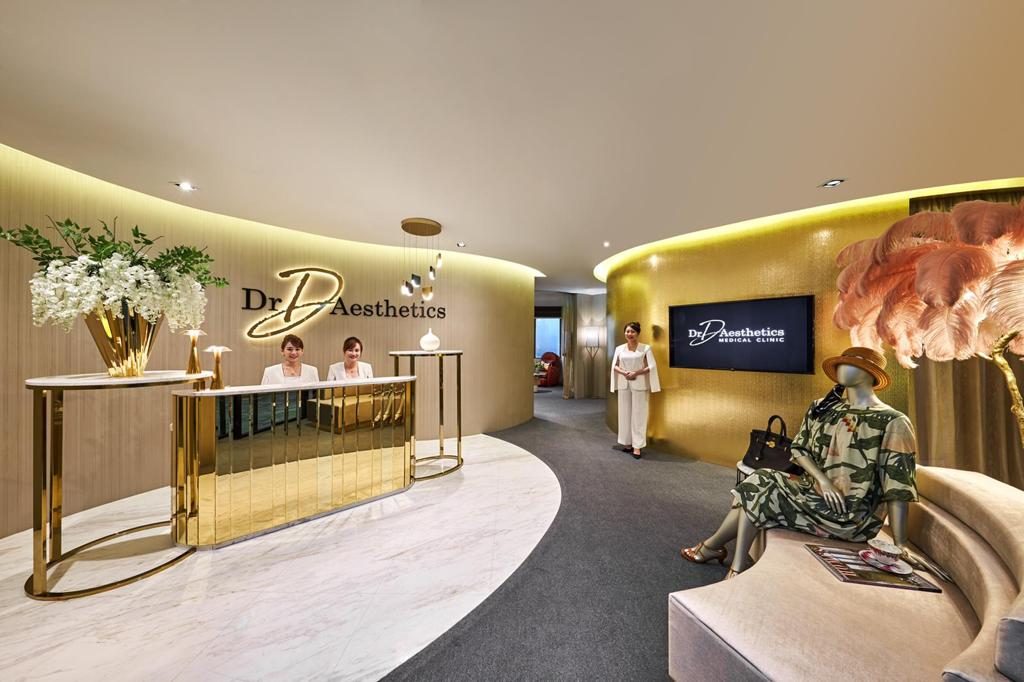 Dr Ng, medical director of Dr D Aesthetics, recommends the Skin Magic facial, which is good for sensitive skin. Besides controlling any oil-related problems, this facial has several other benefits. First, it is natural and organic, and helps to reduce fine lines, visible pores, acne scars, and age spots. As a result, you can achieve smoother and glowing skin, as well as look younger.
One of the highlights is the gentle enzyme peel, which speeds up the skin's natural, chemical reactions. Additionally, it helps to renew skin cells while exfoliating away dead cells, without damaging or removing live tissue. Hence, this enzyme peel is great for most skin types. Other steps in this facial are a lymphatic detox, SkinFirm facial massage and optional manual extraction.
Next, the therapist infuses anti-inflammatory salmon DNA polydeoxyribonucleotides (PDRN), which aids in wound and tissue repairing into the skin. Lastly, the facial ends with a soothing, hydrating Salmon DNA PDRN mask, together with glow light therapy. This last step aims to improve elasticity and restore skin health.
Address: 541 Orchard Road, #20-01, Liat Towers, Singapore 238881
Opening hours: Monday to Friday – 10am to 9pm, Saturday 10am to 7pm, closed on Sundays
Duration: From 1 to 1.5 hours, best results from six to eight sessions.
Price: $158 for first-time customers
To book: Click here, call 6333 4401 or 9827 7722, or email david@drdaesthetics.com
Pampering for the whole family
Aramsa ~ The Garden Spa: treatments for all skin types, even for children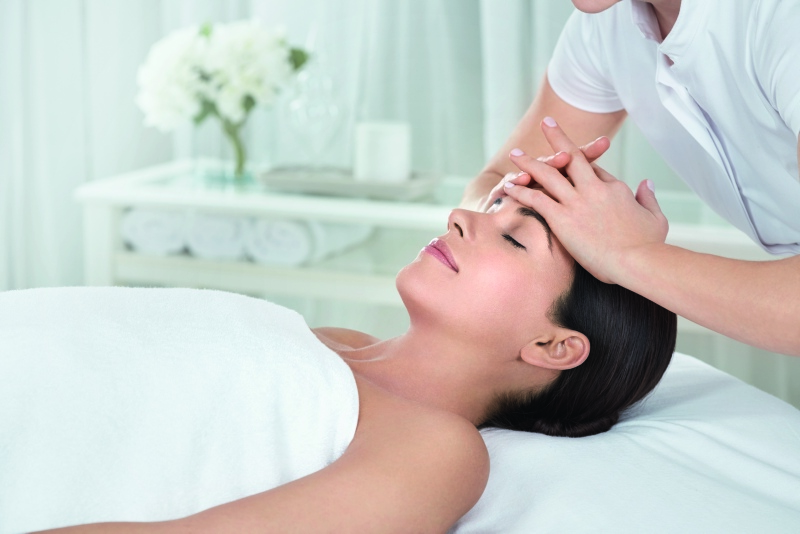 Enjoy a spa treatment in the first garden spa in Singapore at Aramsa ~ The Garden Spa. Additionally, this spa is also the sole distributor of Elemis in Singapore. Elemis is one of the best luxury British skincare and spa brands, and Aramsa carries most of their face and body products and uses them in Elemis treatments.
Pregnant mummies can choose the Pro-Collagen Age Defy facial, which aids in smoothing, nourishing and refining the skin. The secret is in the marine-charged Padina Pavonica, with age-defying benefits. This facial is suitable for all skin types.
Additionally, if you have sensitive skin, try the Sensitive Skin Soother. Besides helping to reduce redness, the facial also protects skin against daily stresses. 
Best of all, there are kid-friendly and kid-safe treatments like Mini Swedish Recharge and Mini Aroma Rich. These help to relax muscles and improve oxygen flow and to release any toxins. Hence, have a super pampering spa day with your little one.
Address: 1384 Ang Mo Kio Avenue 1 
Bishan Park 2, Singapore 569932
Opening hours: Opens at 10am every day, closes at 10pm at Monday to Thursday, and 10.30pm from Friday to Sunday. 
Duration: Both facials are 75 minutes long.
Price: Both the adult facials cost $188.
To book:  Call 6456 6556 to make an appointment or chat with them via Whatsapp at 9462 4969.
Auriga Spa - Whole Day Pampering and Fun for the Family
Want a pampering day for your whole family? Capella Singapore suggests a Mom & Dad Babymoon, where both parents will enjoy a luxurious massage and facial. Following this is a hair and scalp treatment and weekday afteroon tea. Furthermore, the treatments will include the use of 100 per cent The Organic Pharmacy products, with a combination of calendula, chamomile and lavender oil blends. 
In particular, expecting mums can try the Rose Crystal Lymphatic Facial, with gentle exfoliation and protection by using rose crystal stone and rose essential oil. This facial is perfect for mums with sensitive skin as well. It begins with deep breathing exercises to inhale the calming lavender scent. 
Next up are the usual steps of deep cleansing, exfoliation, steaming and extraction. Following this is the true indulgence: the therapist applies three masks with rosehip, seaweed, collagen, honey and jasmine.While the masks work on your skin, your therapist will also massage your scalp, hands, arms, feet and décolleté.
Meanwhile, children from five to 15 years old can learn cooking, baking or mocktail making.
Address: 1 The Knolls, Sentosa Island, Singapore 098297
Opening hours: Open 10am to 10pm. The last treatment starts at 8.30pm onwards.
Duration: 2 h 30 minutes
Price: S$718++ per couple. 
To book: Call 6591 5023 for reservations.