From Drunk Elephant, VDIVOV to Kew Organics, here are the newly launched beauty brands, skincare essentials and travel sets you should definitely check out. BY CRYSTAL CHAN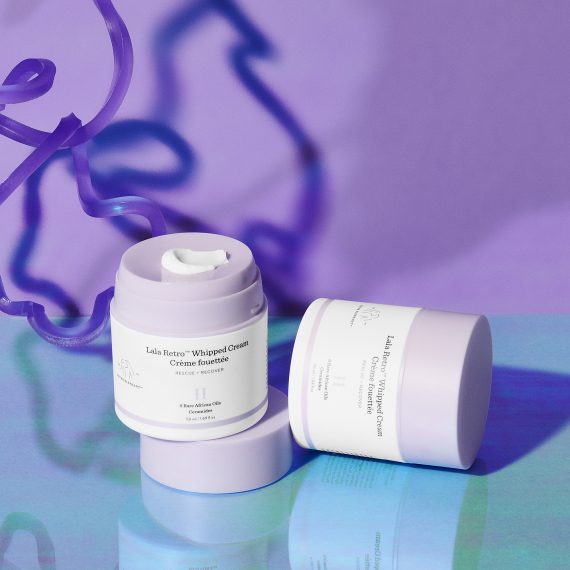 If you have dry and tired skin, listen up! Drunk Elephant is adding its brand new Lala Retro Whipped Cream with Ceramides into its collection just for you. Combining the effects of plant ceramide complex and six African oils, this works wonders for various skin concerns. 
Firstly, the Marula, Mongongo and Baobab oils are extremely rich in antioxidants. It helps to nourish your skin and defends it from various environmental aggressors. What's more, the Kalahari Melon, Ximenia and Passionfruit oils contains essential fatty acids and vitamins. For example, these vitamins include omega-6, omega-9 and vitamin C to rejuvenate, moisturise and soothe your skin. The anti-aging properties from fermented green tea in the cream will take years off your face. 
Moreover, the cream is formulated to an ideal 5.2 pH level to reinforce your skin's acid mantle, defending it against daily stressors. 
Additionally, have we mentioned that Lala Retro Whipped Cream with Ceramides is absolutely vegan, gluten-free and cruelty-free?
Lala Retro Whipped Cream with Ceramides ($85) is available at Sephora ION, Sephora Ngee Ann City and at Sephora's online store.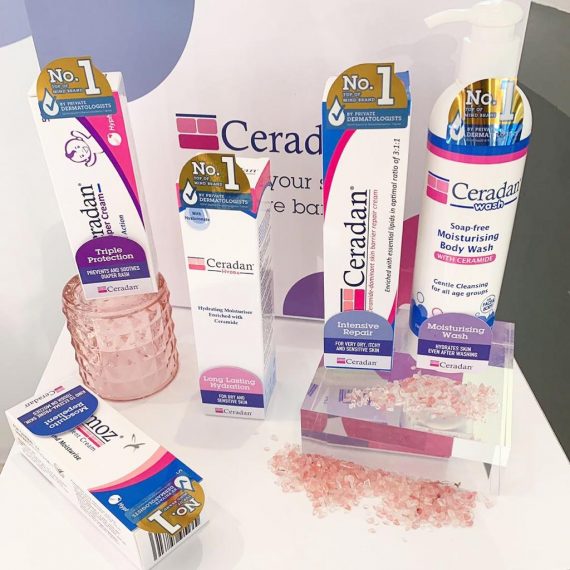 Dermatologists' No. 1 Top of Mind emollient brand, Ceradan® is now available islandwide. Find this at major pharmacies like Guardian and Watsons or hospitals like Singapore General Hospital (SGH) and National University Hospital (NUH). 
Ceradan® is under Singapore's leading specialty pharmaceutical and consumer healthcare group, Hyphens Pharma International Limited. The brand has been clinically proven to effectively repair skin barriers. 
Furthermore, Ceradan®'s formula uses an optimal physiological lipids ratio of 3:1:1 (ceramide, cholesterol and free fatty acids). These help to repair and reconstruct the skin's natural barrier.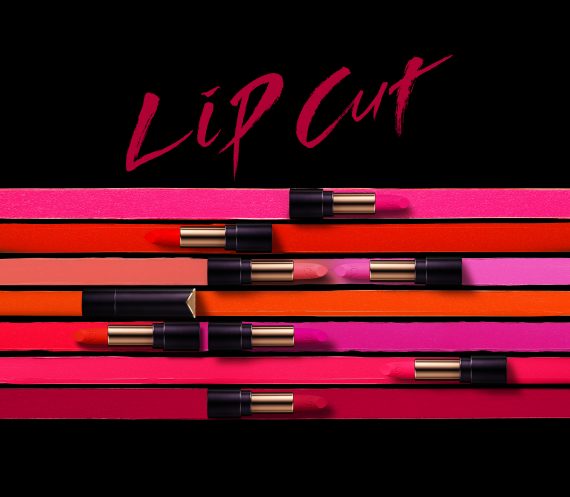 For the bold and beautiful, be sure not to miss the launch of VDIVOV, the professional makeup brand from LG Household & Health Care under THEFACESHOP.
You can either go for a natural, sweet appearance or switch it up to a vibrant, fierce look with VDIVOV's versatile makeup collection. Highlighted products include the Lip Cut Rouge Velvet ($29), with vivid shades like Red Cut, Chungdam Pink and Tag Purple. The lipstick is semi-matte and offers a velvet finish. Additionally, it contains the amazing anti-inflammatory Marshmallow Root Extract in its formula.
Other items to look out for are the Double Stay Cushion ($44) and Double Stay Dual Concealer ($22) that gives you flawless and seamless coverage. 
VDIVOV is available at the following THEFACESHOP outlets:
Raffles City, #B1-39
Bugis Junction, #02-23/24
Causeway Point, #01-32
Compass One, #01-17
Lot One, #01-09
Junction 8, #01-27/28B
Jurong Point, #01-47/48
Plaza Singapura, #01-04
North Point, #01-10
Tampines 1, #01-64/65
Tiong Bahru Plaza, #01-116
Vivo City, #02-190
Wisma Atria, #B1-K5/K6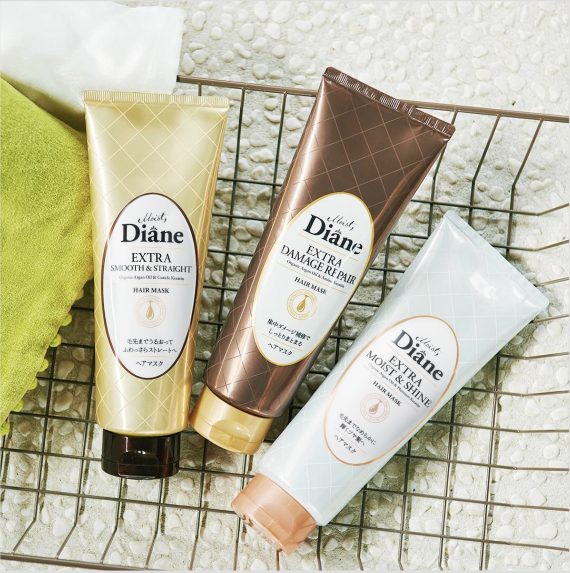 We don't want bad hair days. However, our hair becomes prone to breakage and frizzing due to using chemicals and dyes. Fortunately, Moist Diane's Perfect Beauty's hair masks line aims to undo one year worth of damage to your hair in just 30 seconds. 
Branded as Japan's No. 1 silicone-free haircare brand, Moist Diane's Perfect Beauty collection utilises ECOCERT certified organic Argan oil and customised beauty keratin. Not only is it specially catered to Asian hair, individual hair masks are currently in the market for your hair concerns. 
Firstly, the Extra Damage Repair formula contains organic Illipe butter, cactus oil and mango oil to repair severely damaged hair caused by chemical dyes and perming. Besides that, the amino keratin drives nutrients into the hair shaft to prevent breakage and split ends. Secondly, the Extra Smooth & Straight line imbues superfood ingredients like organic quinoa oil and baobab oil to nourish the hair and eliminate uncontrolled frizz. The cuticle keratin works alongside them to detect and repair damaged hair cuticles for smoother and non-frizzy hair. 
Last but not least, the Extra Moist & Shine line is infused with an abundance of vitamin E and antioxidants. The organic Marula oil and coconut oil drives moisture deep into the hair core, preventing heat and UV rays from damaging it. Accompanying it is the platinum keratin, which repairs uneven hair cuticles to provide supple, healthy and radiant hair.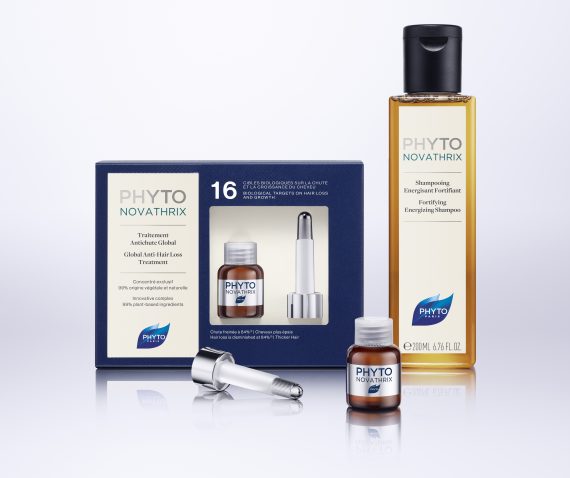 Parisian haircare brand, PHYTO (Fee-Toe) celebrates its golden jubilee this year with refreshed product looks and new collection. 
Say hello to sustainable packaging. This year, PHYTO introduces their sustainable packaging made from recycled materials and their labels sourced from sustainably-managed forests. Additionally, PHYTO will be eliminating product boxes and changing their existing aluminium bottles to a more eco-friendly and lighter material. Furthermore, the new packaging will increase its volume size by 25 per cent. 
In accordance to the golden jubilee, PHYTO will initiate four key launches in 2019. Firstly, the introduction of Phytonovathrix anti hair-loss treatment, a newly revamped treatment using up to 99 per cent of botanical ingredients. Following after, PHYTO will also present three haircare collections: the all-new Phytodetox anti-pollution cleansing line, the reformulated Phytojoba hydrating series and Phytocolor colour protecting range.
Visit PHYTO at their beauty counter at Robinsons Heeren. Alternatively, check out its pop-up counter at Tangs VivoCity from now to December 2019. It is also available at stores such as My Beauté Paris, Robinsons, Metro, Takashimaya, NomadX Plaza Singapura and Guardian. If you prefer to shop online, check out their online store.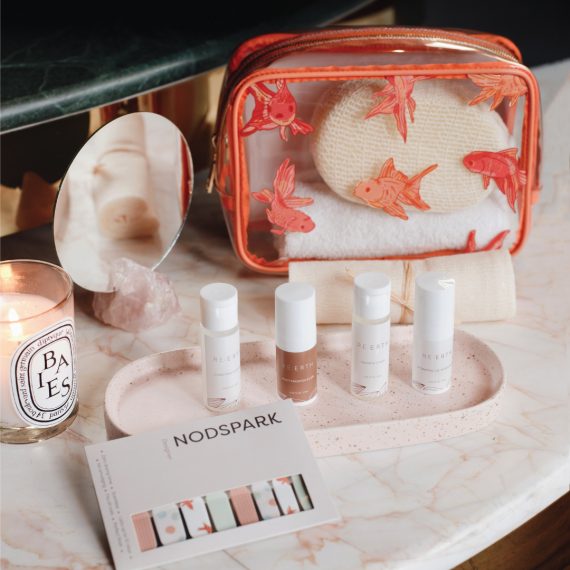 Fancy a beautifully designed travel kit with awesome skincare essentials and fuss-free nail wraps? Pick up the RE:ERTH x kāi x Nodspark limited-edition travel set for your next vacation then.
Altogether, the limited-edition travel pouch contains three items: RE:ERTH's mini starter kit, kāi's goldfish pouch and Nodspark's nail wraps with designs that complement the pouch. 
One of the items in RE:ERTH's mini starter kit is the travel-sized Clarifying Cleanser. Not only does it removes light makeup, it also balances out your skin's pH level to achieve that fresh and supple look. Next, another goodie you should look out for in the kit is the Multi-Targeted Elixir. The formula readily sinks into your skin upon application, helping to shrink unsightly pores and reduce any dark spots. 
Also, be sure to check out kāi's goldfish travel pouch inspired by the goldfish-catching game frequently seen in Japanese summer festivals. Also, complementing kāi's goldfish design is Nodspark's fuss-free nail wraps. The vivid goldfish designs will definitely bring about a relaxed and jovial mood for your holiday. 
All three brands are wonderfully homegrown. In view of the upcoming National Day, consider supporting local businesses and purchase a gift or two from them. 

Pre-order your RE:ERTH x kāi x Nodspark limited-edition travel set for $99 (worth $169) at the brands' online stores.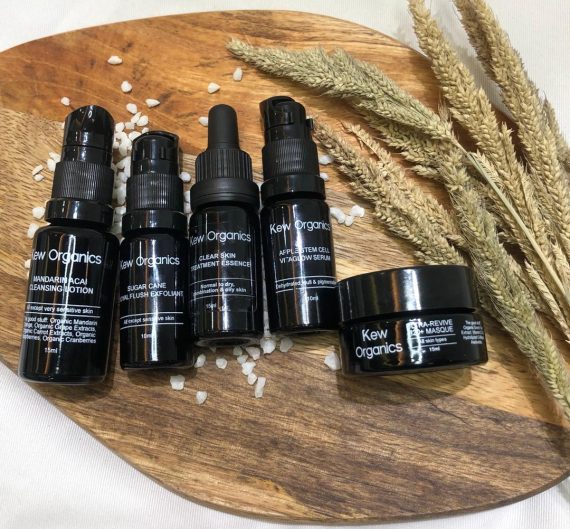 Kew Organics introduces their new travel set that is specially designed to address skin issues like acne-prone skin, skin pigmentation and sensitive skin.
The brand uses only non-GMO and certified organic ingredients to ensure that your skin is protected from harsh synthetic chemicals. Depending on your skincare needs, you can choose between two different sets of the Ultimate Travel Skincare Kit. 
The hydration kit features products such as Apple Stem Cell Vitaglow serum that is best for normal skin types. On the other hand, the oil control kit is perfect for those of you with combination or oily skins with items like Kiwi Vit A Oil-Free Repair gel. On top of that, each set comes with a free travel pouch and $50 worth of treatment vouchers. 
The good news doesn't stop. For a limited time only, the hydration kit is on sale at $120 (U.P worth $212.20) and the oil control kit is priced at $115 (U.P worth $202.80).