Not sure what to get Daddy dearest or your husband this Father's Day? We've rounded up our top picks, perfect for every type of dad. By CRYSTAL CHAN
Pampering Skincare Treats
CANVAS Ultra Moisture series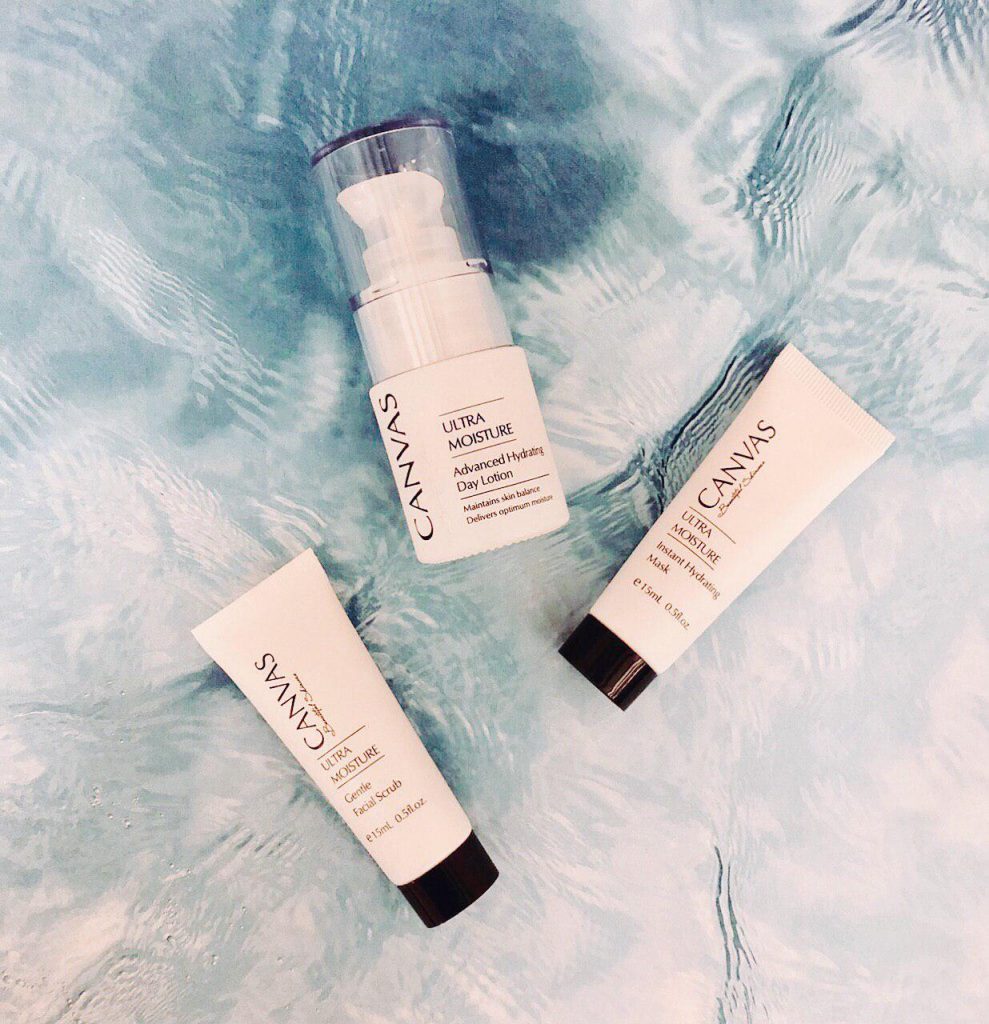 Australian skincare brand, CANVAS presents its Ultra Moisture series, perfect for daddies who need extra hydration. Start with the Gentle Facial Scrub (15ml,$13.35), which contains ingredients like oatmeal and Kaolin to cleanse pores. Besides that, it's also infused with Vitamin E that has antioxidant properties to prevent premature ageing and stimulate skin cell renewal. Next, use either the Advanced Hydrating Day Lotion (15ml, $34.80) or Instant Hydrating Mask (15ml, $20) to hydrate the skin while protecting it from bacteria and environmental damage.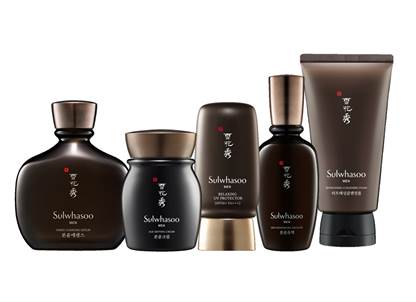 Key highlights of the Sulwhasoo men's line include the Age Defying Cream (40ml, $112) and the Relaxing UV Protector (50ml, $58). Of course, the UV protector rated SPF50+/PA+++ is essential for sun-loving daddies as it defends against UV rays and photo-ageing. Other skincare goodies from Sulwhasoo include their Men's Spa Treatment. It will be offered at Sulwhasoo boutiques (ION Orchard, Capitol Piazza, and Westgate).
Lastly for skincare, is New Zealand brand, Antipodes, certified vegetarian and organic. The Juliet Skin Brightening gel cleanser ($41.70) and Vanilla Pod Hydrating Day Cream ($63.65) use premium ingredients like manuka honey, Vinanza grape and kiwi to clean and intensely hydrate the skin. However, the minimalist, fuss-free dad would probably love the multi-purpose Saviour Skin Balm ($20,80) the best. It works as a moisturiser, heals cracked skin, protection after shaving and even can be used as a hair styling product. Best of all, the packaging can be recycled.
Dolce & Gabbana Calfskin Monreal backpack, $3,100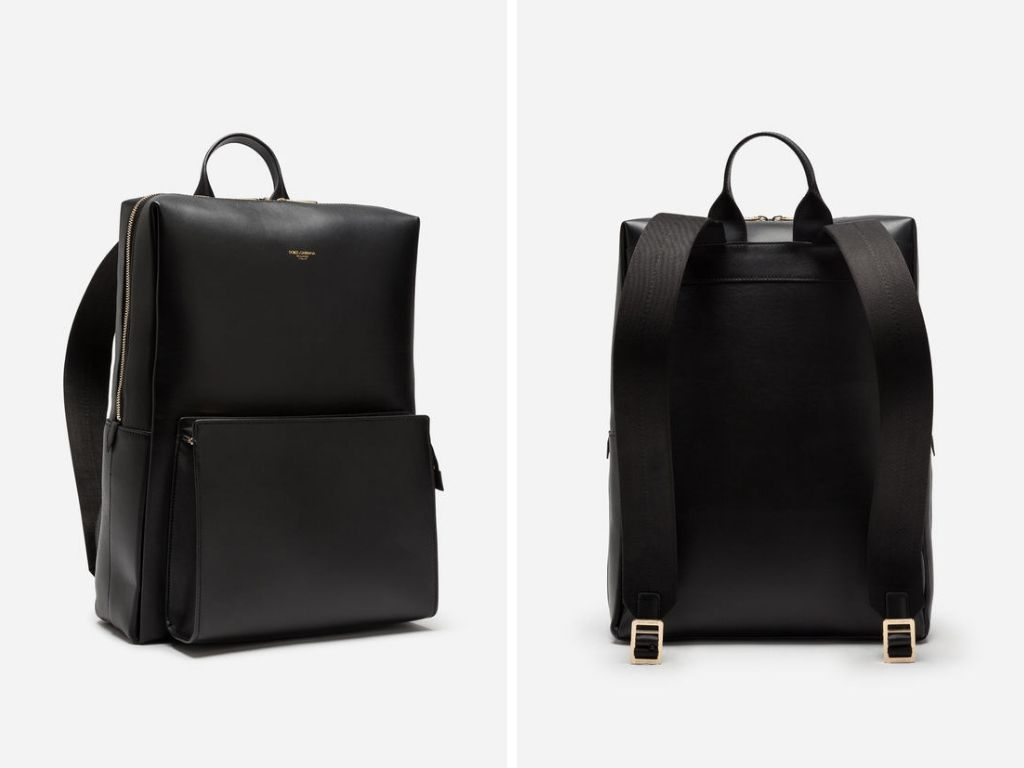 Moving on to fashion, we suggest pairing a corporate dress code with this chic Dolce & Gabbana Calfskin Monreal backpack. The effortlessly stylish bag is large enough to fit everything they need, including the work laptop.
Collins Debden leatherette notebooks, $20.90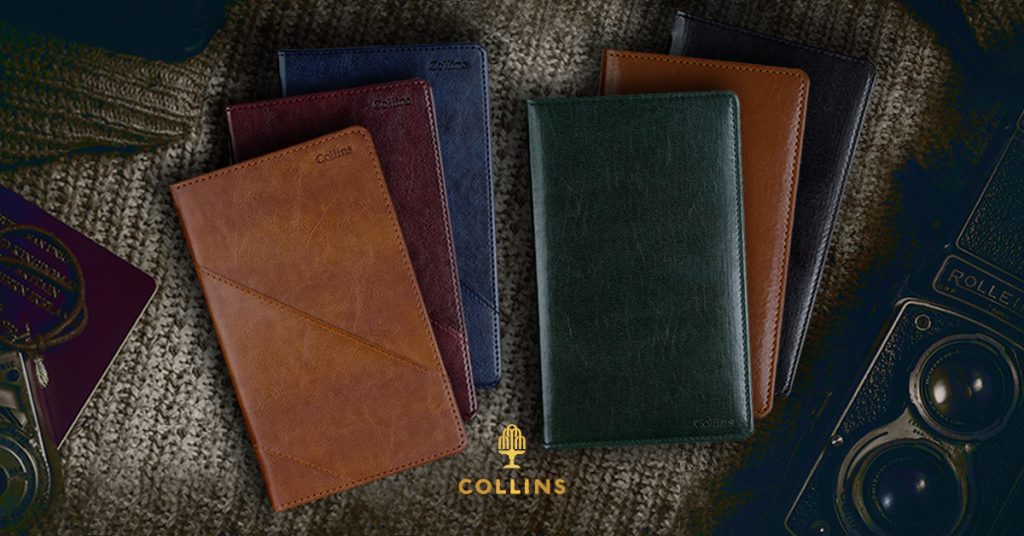 The classic leatherette notebooks from Collins Debden is perfect for those who prefer to write the low-tech way. The A5 Slim William collection has an expandable inner pocket and 192 pages of lined 80gsm premium cream paper. The Winston collection features a softer leatherette cover embedded with subtle grains and distressed details. These notebooks can be found at bookstores like NBC, Times and Kinokuniya. 
JNW-480 tumblers from Thermos Singapore, $45 and up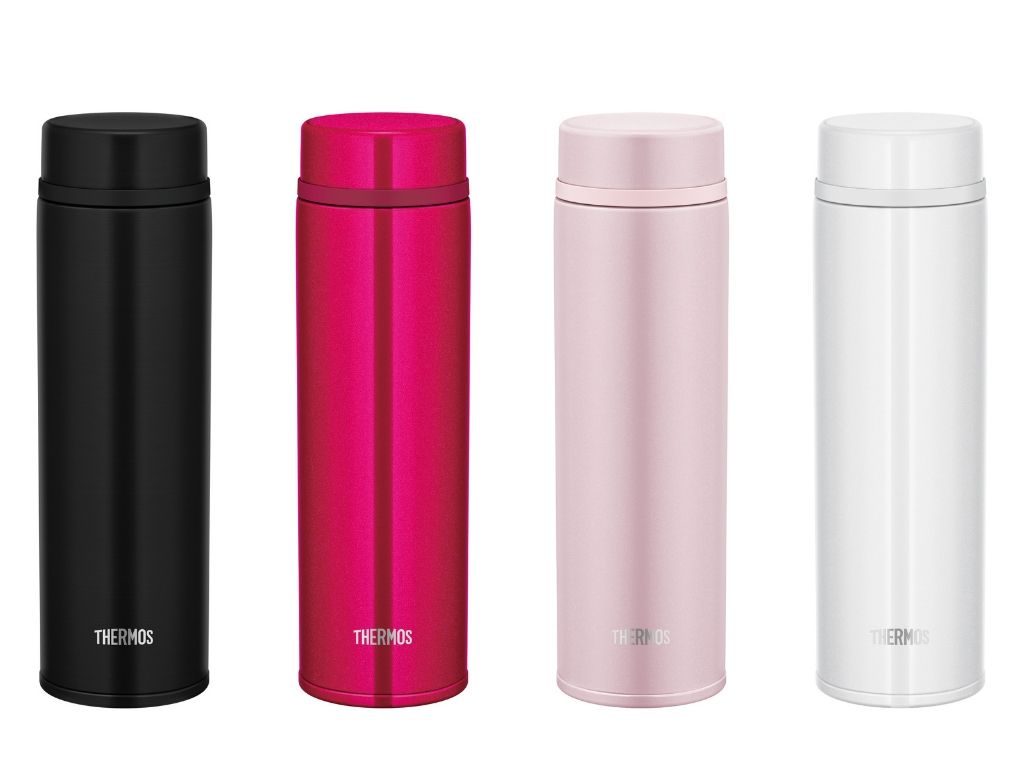 Get your morning coffee to-go in these gorgeous, premium JNW-480 tumblers from Thermos Singapore, which holds up to 480ml. Moreover, they come in four lovely shades, matt black, pearl white, shell pink and strawberry red. These will be available in most department stores from 10 June. 
Men's UA HOVR™ Guardian running shoes, $219.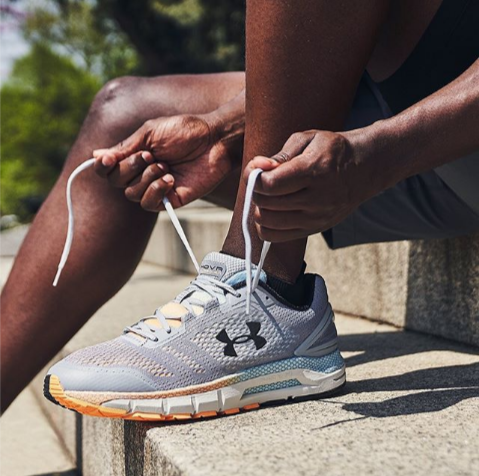 Under Armour's UA HOVR™ Guardian running shoes are equipped with an embedded sensor in the midsole of the right shoe that tracks running metrics. Therefore, once you connect the sensor to the MapMyRun app, your daddy can monitor his runs, while receiving personalised information such as his running gaits and paces. The UA HOVR™ technology also provides a 'zero gravity feel' and shock absorption, so the impact of each step is reduced on Dad's muscles and joints.
Workout attire from JD Sports, $35 - $180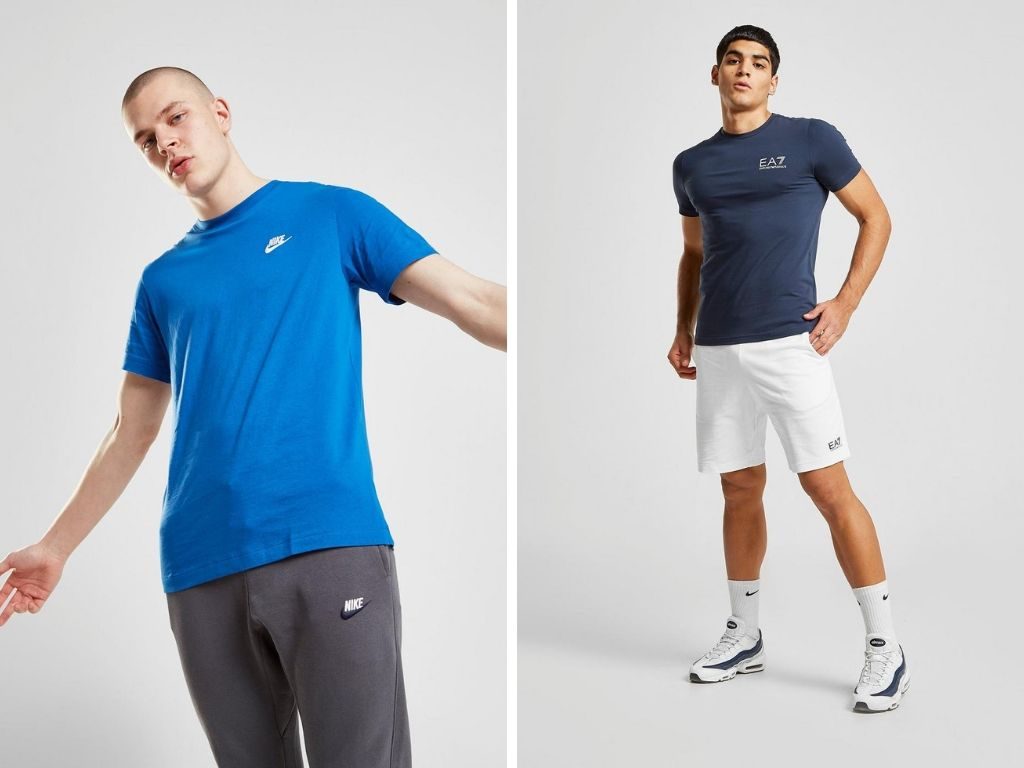 Get your Dad his workout apparel at JD Sports. The short-sleeved Nike Core T-Shirt ($35) is made from soft cotton and comfortable for a workout. The Core Shorts from Emporio Armani EA7 ($180) in lightweight polyester has side pockets, thus Dad can have their phone and keys with them at all times.
For the tech-savvy daddies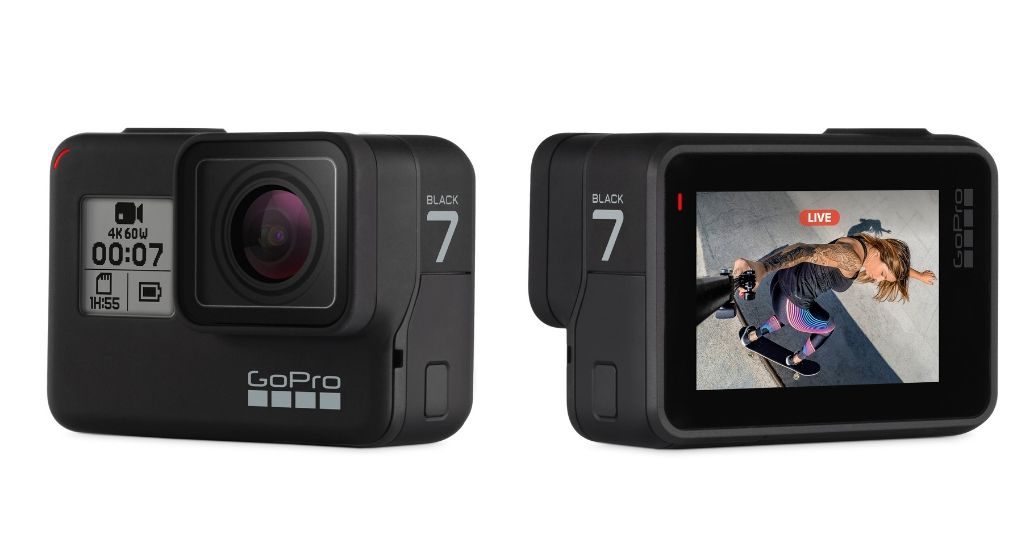 Get your daddy a GoPro HERO7 Black. It captures high-quality family memories with its HyperSmooth stabilisation technology without gimbals or tripods. In addition, the HyperSmooth feature eliminates motion blurs in low-light conditions and the TimeWarp function allows a sped-up video effect taking viewers on a high-speed adventure. Furthermore, GoPro HERO7 Black also comes with a Night Photo mode for daddies who love to capture nightscapes or fireworks.
Fitbit Versa Lite Edition™, $159.95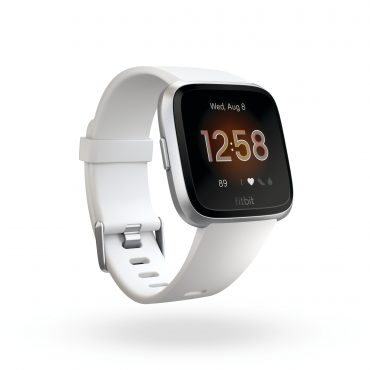 A lightweight, everyday smartwatch for the cool dad. Fitbit Versa Lite Edition™ includes heart rates, fitness and sleep trend analysis functions to let daddies keep a close track of their health. Interactive workout apps are available if they need some motivation to go on a run. While they're working up a sweat, they'll still be able to receive call, text and app notifications as long as their phone is nearby.
LG XBOOM AI ThinQ WK7, $399
Turn up the music with LG's XBOOM AI ThinQ WK7. This multi-functional speaker offers high-fidelity sounds and Google Assistant function for daddies to organise their day. Furthermore, it is able to control any Google Assistant-enabled smart devices or LG smart home appliances.
COURTS is one of the two retailers in Singapore to carry the latest Google Pixel 3a, with Google's HDR+ technology that ensures high quality images with every shot. Its battery lasts up to seven hours after charging for just 15 minute! Dads can also plan their day hands-free while driving with the built-in Google Assistant – just give it verbal commands.