Need motivation to exercise? Check out the newest gyms in Singapore with a wide range of exercise programs so you'll definitely find one that's perfect for you to achieve all your fitness goals. BY CRYSTAL CHAN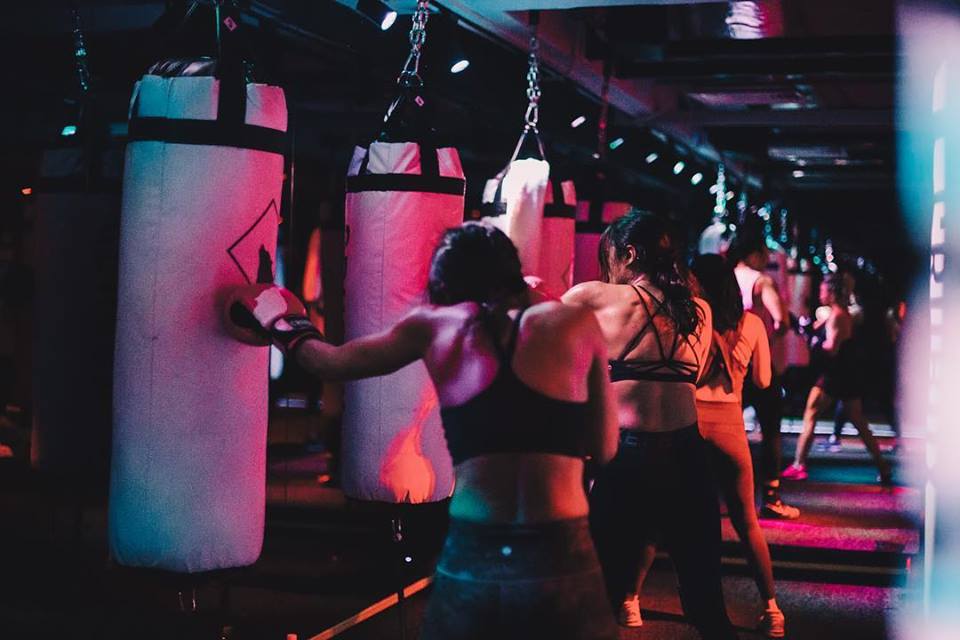 CruBox Singapore
Get your boxing gloves on at CruBox Singapore as it offers classes based on your  preference. Try the Group Bag class (50 minutes), which combines music with body shredding, shadow boxing and heavy bag work. Alternatively, opt for the Signature CruBox class (50 minutes) if you prefer working out to themed music like hip hop or 90's remixes. The club-like atmosphere  will get your mind riled up for an intense workout session. Do note that sport shoes, boxing gloves and wraps are required during classes. However, you can rent the gloves for free at the studio.
Address: 68 Duxton Road, #04-01, Singapore 089527 
To book a class: Click here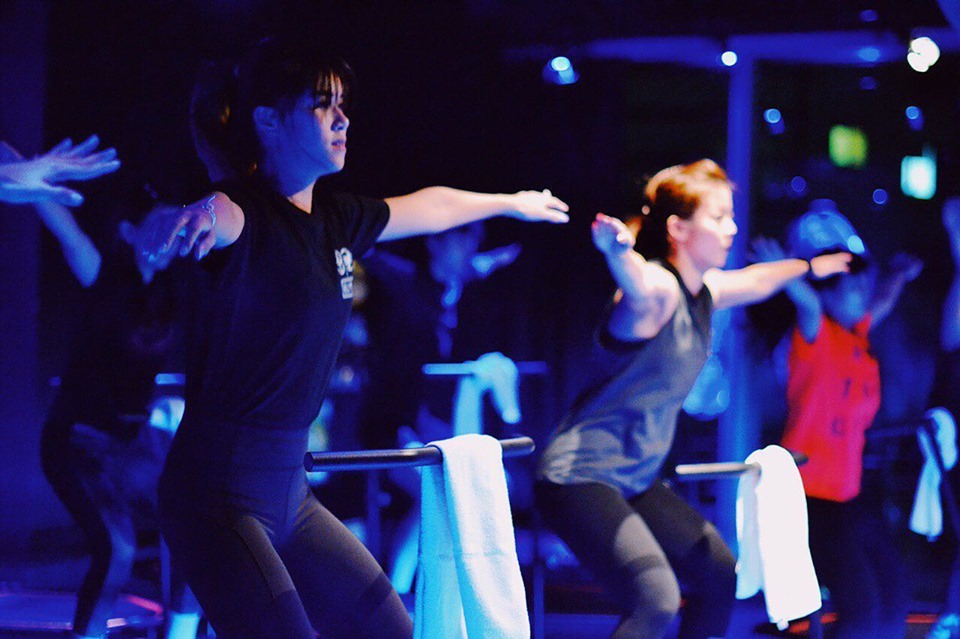 BEATX Studio
Founded by Singapore's national swimmers, Joel Tan and Leslie Kwok, you can tell that BEATX Studio is for those who wants nothing but the best. Located conveniently in the CBD area, the studio combines elements such as boxing, circuit training, HIIT and trampoline exercises in its programme. Furthermore, if you are looking at high intensity and low impact routines, the Hybrid Rebounding class is perfect for you. It utilises a series of sets like systemic cardio, aerobic exercises and muscle sculpting to achieve your ideal shape and fitness.
Address: 20 Cecil St, #06-03 Plus (Formerly GSH Plaza), Singapore 049705 
Opening hours: 11am to 10pm (Monday to Friday); 9.30am to 1.30pm (Saturday) 
To book a class: Click here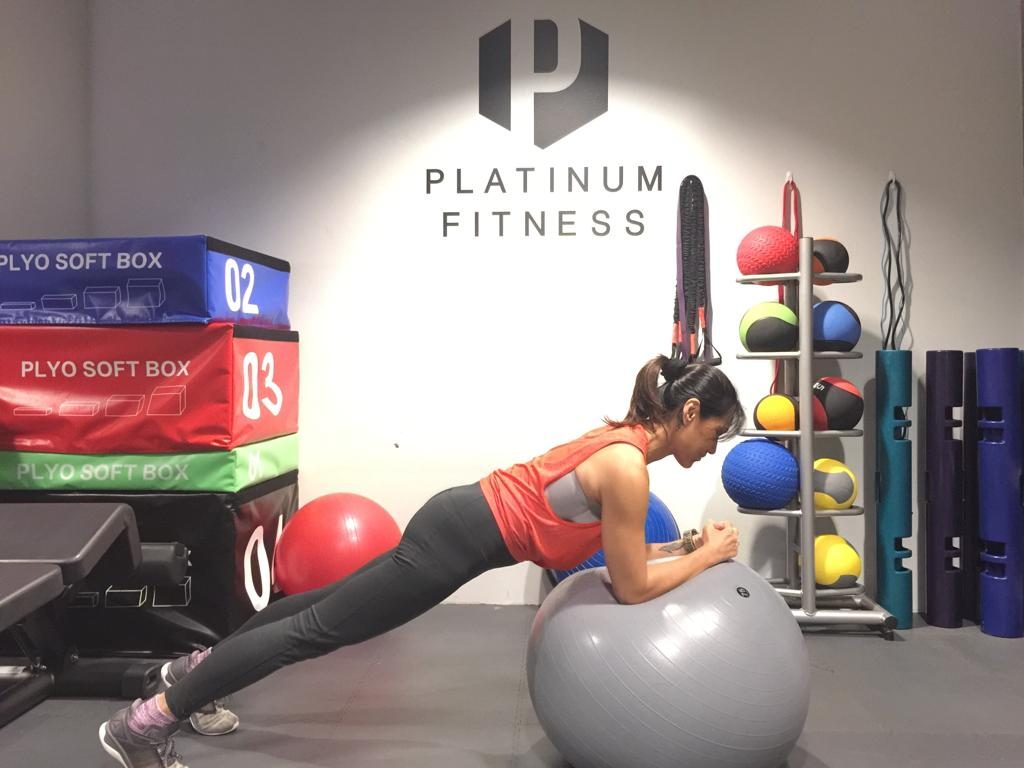 Platinum Fitness OUE Downtown Gallery
If you feel like working out late at night after your shift, consider gyming at the 24 hour Platinum Fitness OUE Shenton Way. They have a whole repertoire of cardiovascular machines, free weights and power lifting racks for your choosing. Besides that, they have a certified personal trainer who is proficient in women fitness, and aiding pre-natal and post-natal problems. These can range from back issues, postural problems, scoliosis to arthritis. Ultimately, make sure you consult your physician before registering with Platinum Fitness' trainers.
Address: 6A Shenton Way, OUE Downtown Gallery, #B1- 04/05, Singapore 068815 
Opening hours: 24 hours 
To book a class: Call 8445 5439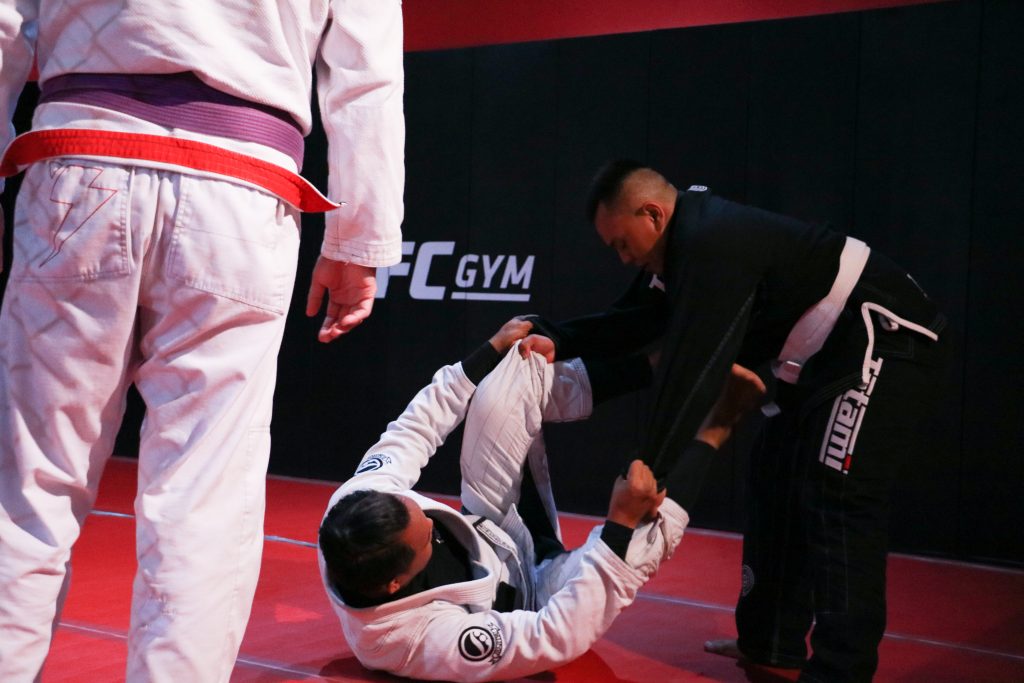 UFC Gym Singapore
Thinking about joining a gym that rounds up a diverse range of classes? UFC Gym Singapore is here for you. Not only does it offers equipment best for general workouts, it provides functional fitness classes such as boxing, Muay Thai, Brazilian jiu-jitsu and yoga. Moreover, they conduct specialised women and youth classes (for children aged six and above) as well. 
Additionally, if you're pregnant and looking for a fitness class, several of the gym's coaches and yoga instructors are certified in training pregnant or post-partum mothers. Although, make sure you get the green light from your physician first before you book a slot.
Address: 1 Raffles Link, CityLink Mall, #B1-47, Singapore 039393
Opening hours: 7am to 11pm (Monday to Saturday); 7am to 10pm (Sunday and Public Holidays) 
To book a class: Click here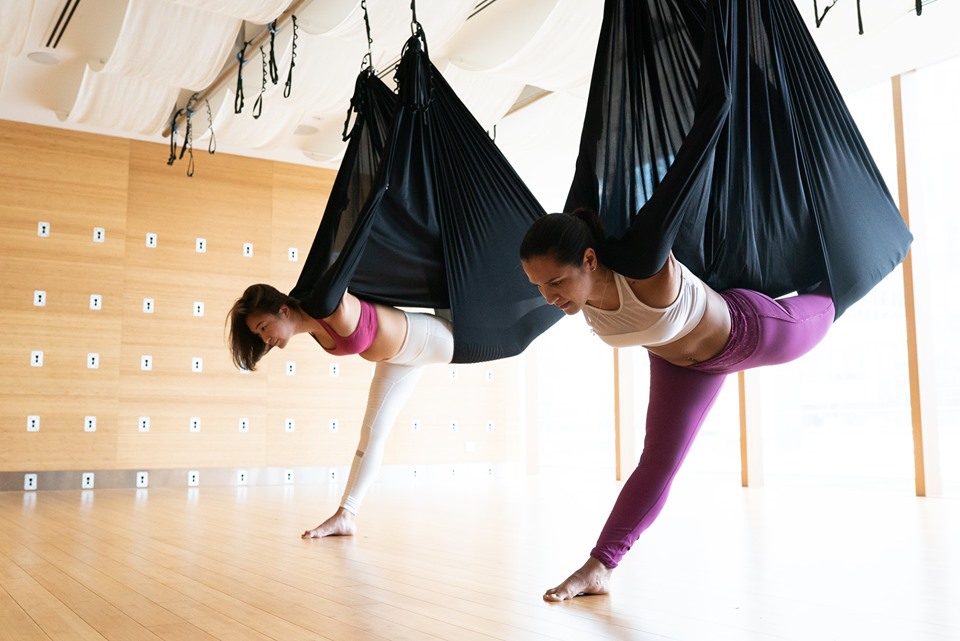 Pure Yoga
Channel your inner yogi at Pure Yoga's studio at Republic Plaza. The studio provides a diverse range of yoga classes well-suited for your needs such as aerial yoga. Mummies-to-be should check out the pre-natal yoga classes it offers. Other than allowing you to form a closer connection with your babies, it helps in strengthening the core and pelvis too. Besides that, don't miss out on the Warm and Relaxing Stretch class if you have just given birth. The programme focuses on healing and soothing of the body and mind through performing gentle yoga poses in a mildly heated room. Having said that, kindly consult your physician if you are suitable for the classes before registering. 
Address: #09-01 Republic Plaza Tower 1, 9 Raffles Place, Singapore 048619 
Opening hours: 6.30am to 10.30pm (Monday to Thursday); 6.30am to 9.30pm (Friday); 8.00am to 7.30pm (Saturday and public holidays); 8.30am to 7.30pm (Sunday) 
To book a class: Click here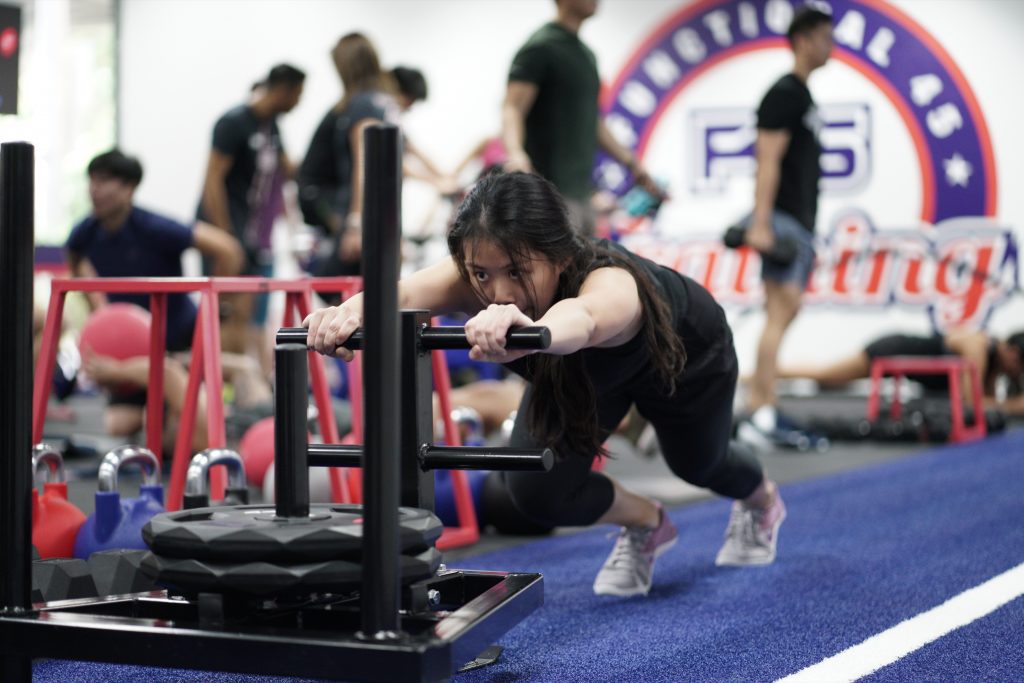 F45 Tanjong Pagar
Opt for High Interval Intensity Training (HIIT) sessions at F45 Tanjong Pagar with circuit based elements or workout sessions featuring cardio and strength training. In addition to that, approach the gym's certified personal trainers before class to allow them to design a modified routine to shape your pregnancy bod if you're expectant – at no extra cost! Simply get an all-clear with your physician and you are ready to rock that pregnancy glow.
Address: 11 Keppel Road, #01-02/03 ABI Plaza, Singapore 089057 
Opening hours: 6.30am to 8pm (Monday to Friday); 7.30am to 12nn (Saturday) 
To book a class: Click here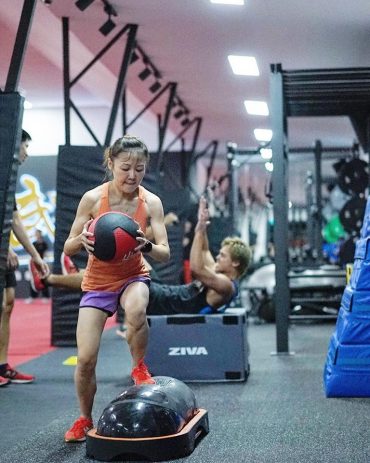 MAST Fitness
Officially launched on 28 June by co-founders, Alfred Sim and Weng Qinghai, MAST Fitness is one of the first gyms in Singapore to incorporate martial arts elements in its circuit training. The MAST Gym encompasses a Wushu training ground, running tracks, free weights corner and circuit training stations that will help you achieve your fitness goals. What's more, this gym is perfect if you're interested in athletics training, sprints and hurdles.
Address: 404 Joo Chiat Place, The Yards, Singapore 428083 
Opening hours: 7am to 10pm (Monday to Sunday) 
To book a class: Click here.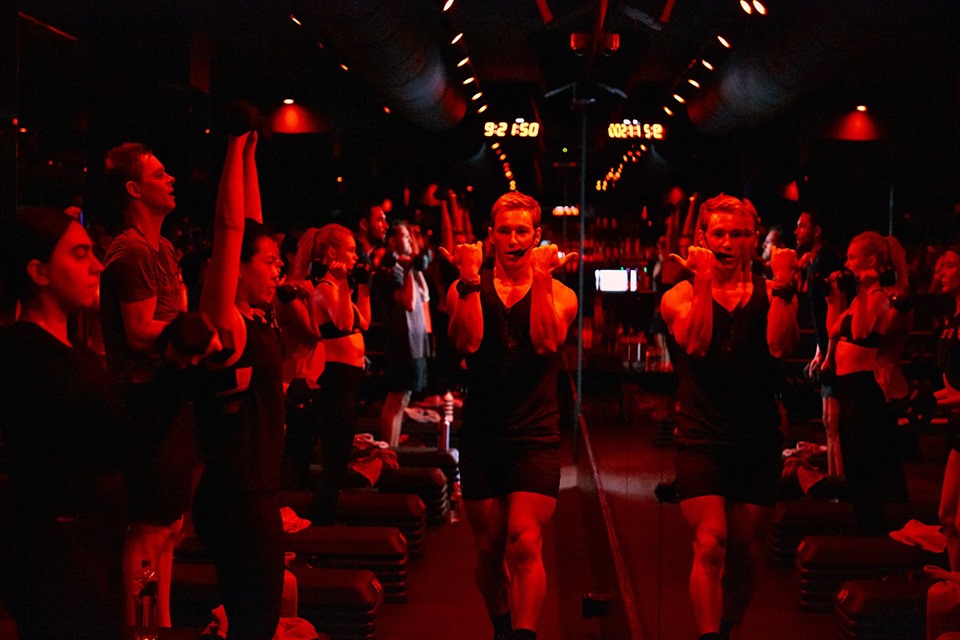 Barry's Bootcamp
If you're looking for a place to burn around 1,000 calories in an hour and increase metabolic rates by 15 per cent, look no further at Barry's Bootcamp. Led by top instructors who pushes you to the limits, you will certainly achieve that fit physique in no time. Celebrities like Kim Kardashian and David and Victoria Beckham are patrons of the brand. 
In the studio, alternate between the Original HIIT workout in their darkened Red Rooms filled with glowing red lights, where it incorporates running and strength workouts. Or, consider the Double Floor where it focuses on strength training. Also, visit the fitness studio on different days to focus on different body parts. Arms & Abs Monday, anyone?
Address: 18 Robinson Road, #03-03, Singapore 048547
Opening hours: 6.30am to 9pm (Monday to Friday); 9am to 4.30pm (Saturday); 10am to 4.30pm (Sunday) 
To book a class: Click here