Making memories with quick meals.
Alot of the time, a simple home-cooked meal really is the way to go. Knowing exactly what goes into your food can be reassuring especially when you have little mouths to feed, and home-cooked meals if planned well, can save you a ton of money.

And really, there's nothing quite like eating food made lovingly in your own kitchen. Meals made by mum (and dad) make for some special memories for the kiddos.
We've got some yummy dishes you can throw together quickly after work for a lovely family dinner. Enjoy!
If you're lover of kimchi, this quick put together meal is a dream, throw in your favourite veg, leftover deli chicken and some edamame and you're all set. This recipe work great for whatever you have in your fridge and the rice can be easily switched out for couscous, quinoa or Japanese rice.
2. Garlic Butter Shrimp Pasta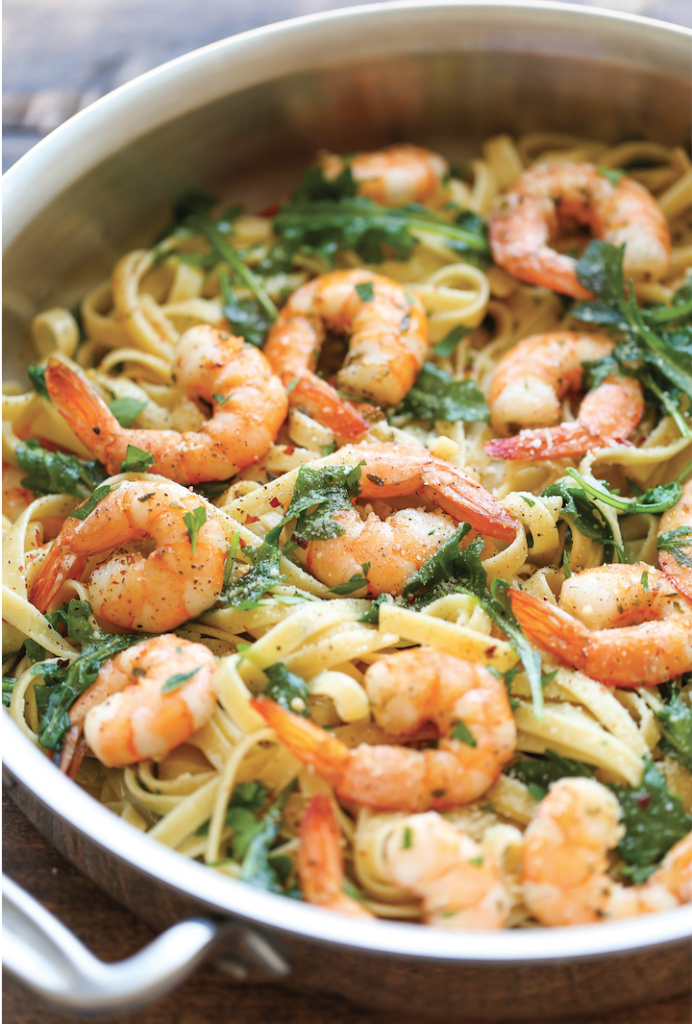 20 minutes is all you need to whip up this decadent dish for the family. It's quick, it's easy and it's so, so yummy. A real kid-friendly option too.
3. Creamy Vegetable Risotto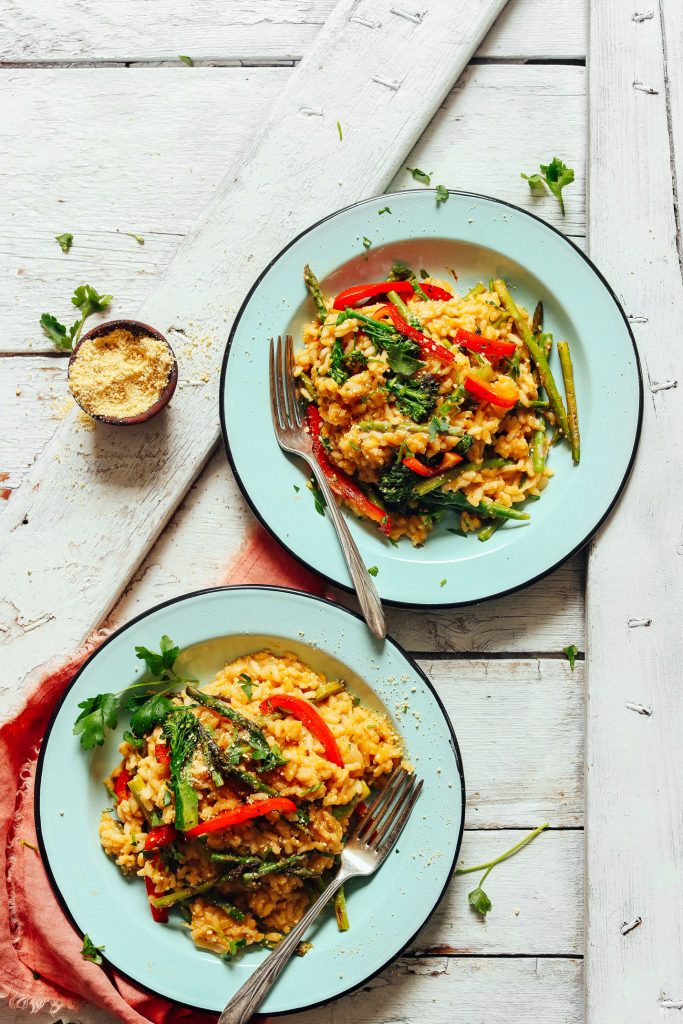 Restaurant-worthy meal on your table in 30 minutes flat! Great for a rainy evening meal with the family and because of risotto's soft texture, its great for the littlest too.
4. Spicy Szechuan Stir Fry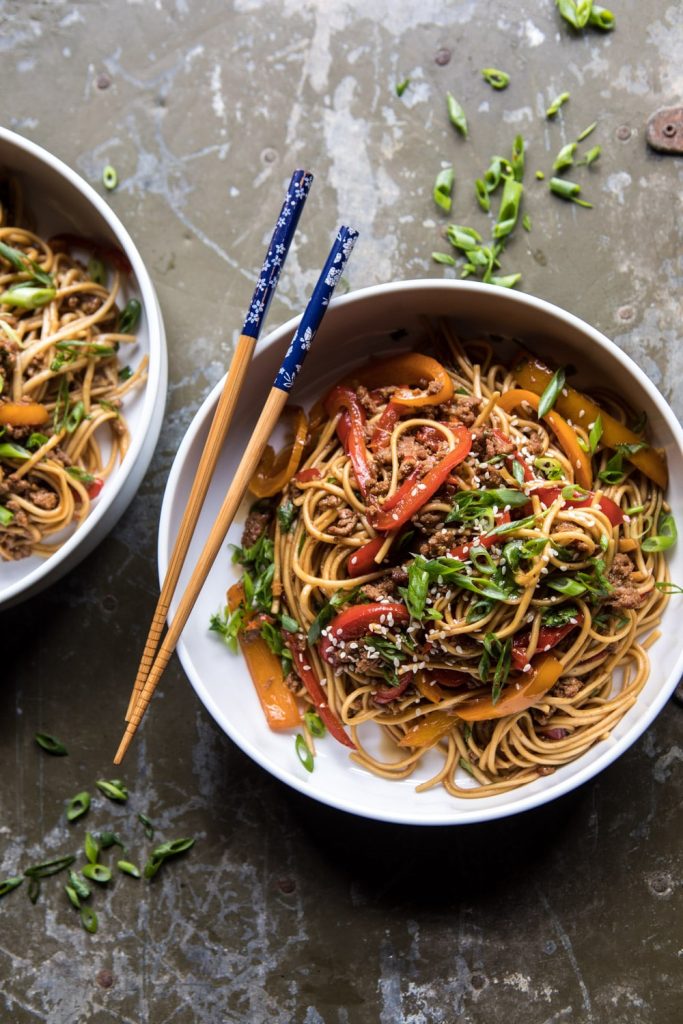 The ideal in a hurry dish to scoop over steaming white rice. Make it with beef, chicken, shrimp, whichever you prefer and adjust the heat level to your palate.
5. Brown butter scallops with corn, bacon, and avocado salad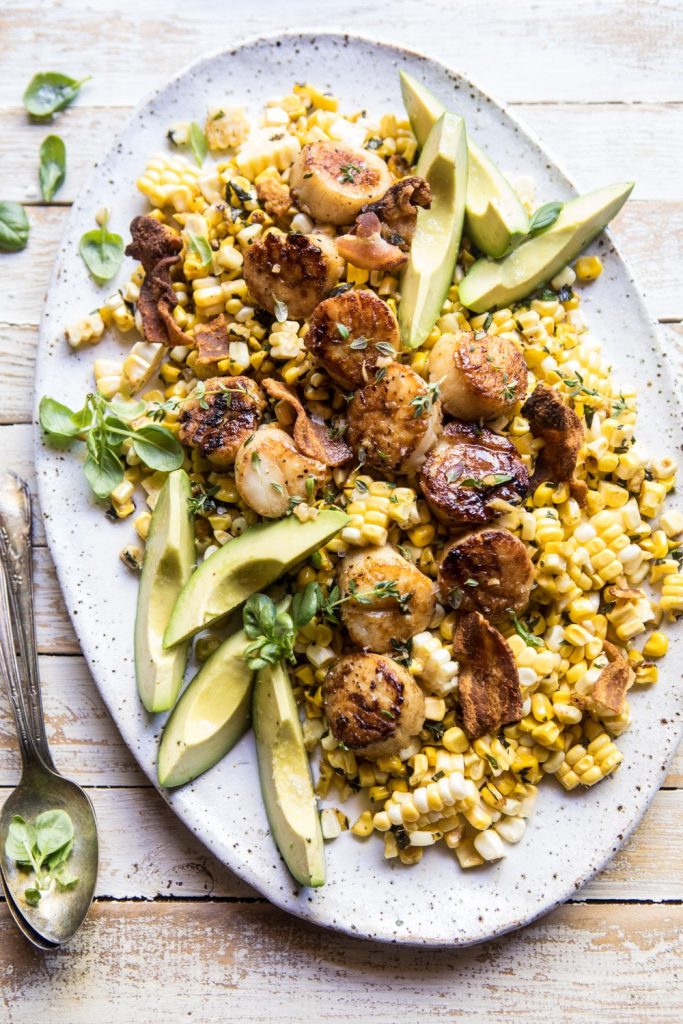 Not a fan of raw salads? Then this hearty, warm salad is a must-try. With tender scallops and crispy bacon, it isn't the kindest to the heart but it is a delight on the tongue. Everything in moderation, I say.
If you have a great recipe to share, comment below, we'd happy to check it out!