Swim classes and martial arts are some fun ways to keep little ones active and fit.
Childhood obesity is on the rise. According to Singapore's Ministry of Health figures, released earlier in March 2018, thirteen per cent of children in mainstream schools were overweight in 2017, a rise from the 11 per cent in 2011, said Senior Minister of State for Health, Amy Khor. The expansive problem is a worldwide one. At the 2018 Congress on Obesity in Vienna, Austria, findings show that nearly a quarter (22%) of the world's population will be obese by 2045. It is a cause of concern, as overweight children are at higher risk of developing health problems like type 2 diabetes, high blood pressure and liver disease.
Encourage kids to get into the habit of keeping fit and active from young. It is never too early to start them on a healthy lifestyle. Here are some fun classes to get them moving, and they enrol little ones as early as 16 months old.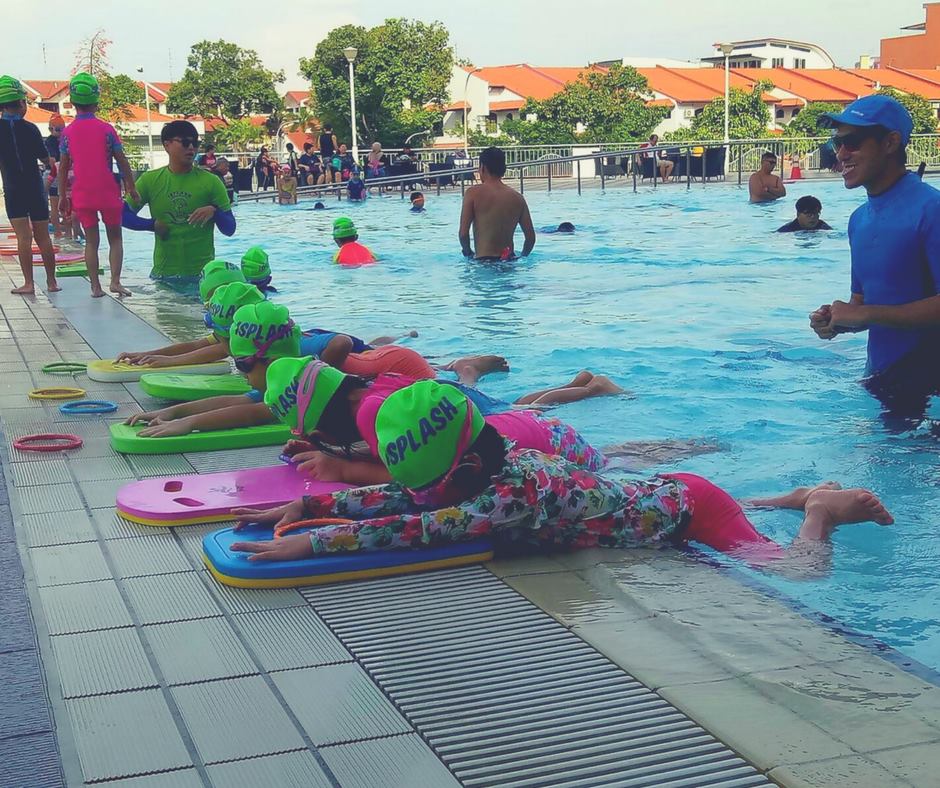 Founded by several passionate swimming instructors, Isplash specialises in swimming programmes for students as young as 24 months. The swim school's classes are a fun way to help your water-baby build confidence, motor and coordination skills. Classes are conducted at Active SG (public) swimming complexes, as well as condominiums all over Singapore. Instructors affiliated with Isplash are certified by the National Registry of Coaches (NROC, AUSTSWIM) and/or Singapore Swimming Teachers/ Association (SSTA). 

Safety is the number one priority at the Isplash Swim School. The school's in-house instructors all know CPR and life-saving skills. They are also registered with Sports Singapore and are certified to coach the SwimSafer Programme, which was developed in accordance with Ministry of Education's guidelines, to raise the swimming proficiency in Singapore. Created specially for children below 16 years of age. the training develops swimming competency and teaches water survival skills. This is the only programme recognised by all schools, institutions and water-related sports organisations in Singapore.
To book classes, swimminglessonscoach.com
Ignite Tennis Academy (ITA)
Slower balls, smaller courts and of course smaller rackets  – these are ITA's ways of inducting little ones (as young as five) into tennis camp.  
The programme aims to develop hand-eye coordination, movement and balance, and provide a space for children to learn the rules and basics of tennis, and develop an interest for the game.
To book classes, www.ignitetennis.com.sg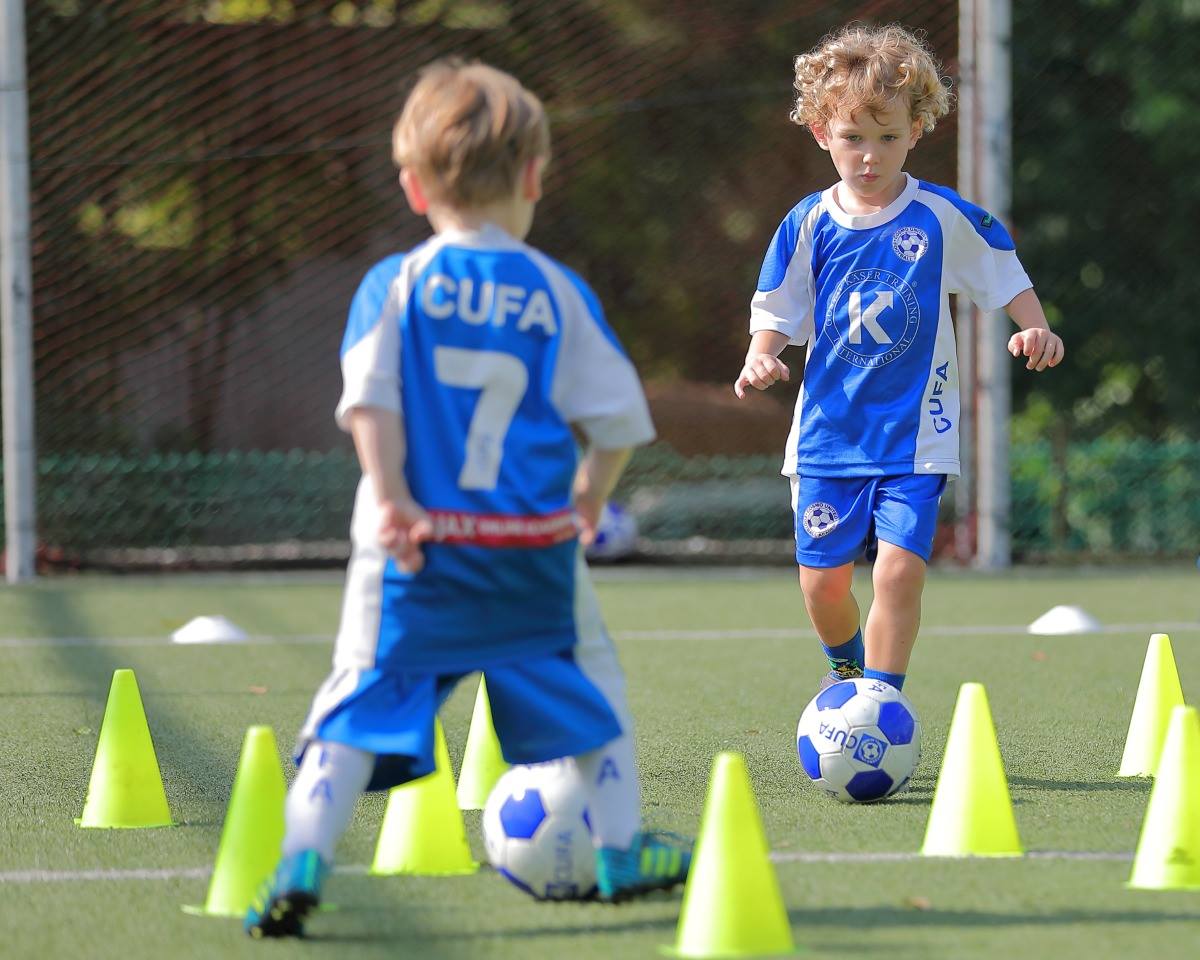 Cosmo United Football Academy (CUFA)
At CUFA, the belief is that an early start is the best way of picking up football, and the academy trains toddlers as young as 30 months.
Here, active and former S-League, and national team players make up the coaching team. The programme is designed to help children develop their psychomotor and football skills, while improving their physical, social and mental fitness.
To book classes, www.cufa.com.sg
A great way for parents and kids to bond, the Parent & Child Multi-Sport class is a play-based curriculum that is developed around motor, social and sports milestones, for children aged 16 to 24 months. 
Children are introduced to eight different sports, and get the opportunity to build a wide range of sports skills – think passing, shooting, scoring, throwing, catching and swinging – in a fun, supportive, non-competitive environment. 
To book classes, www.sportball.com.sg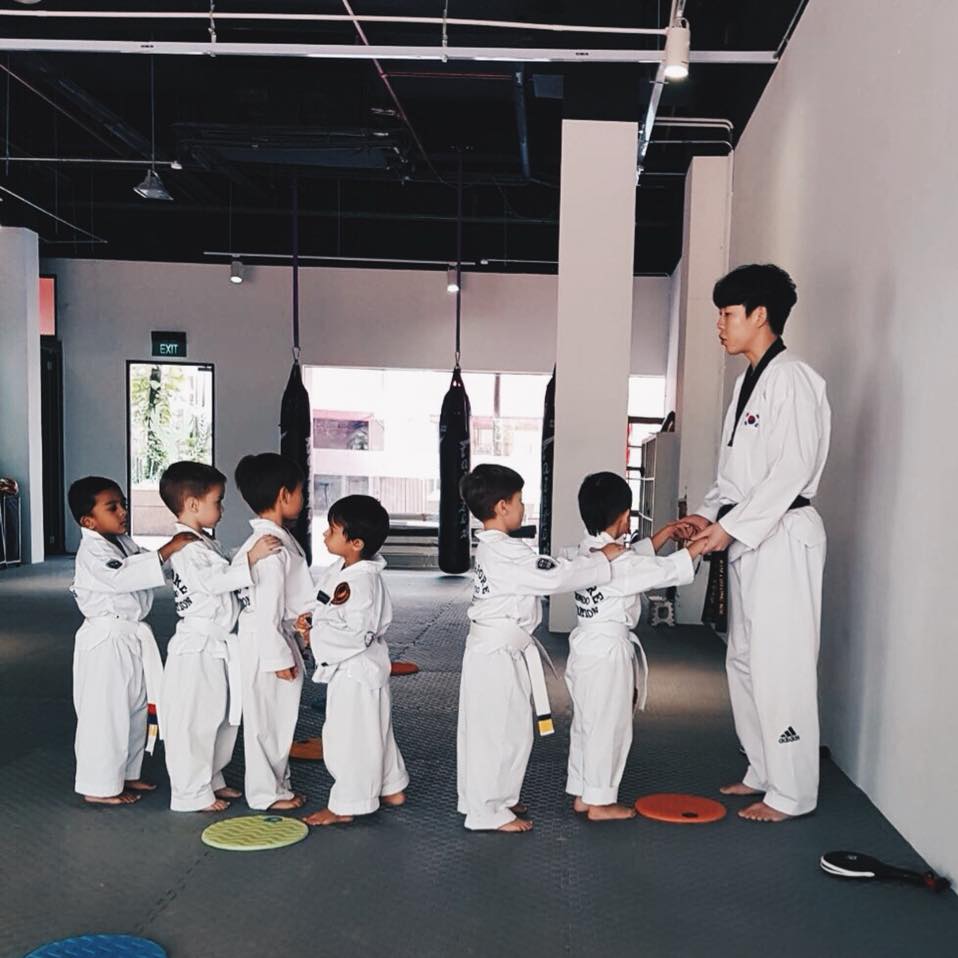 Martial arts can help develop motor and cognitive skills, and encourage children to work with and develop mutual respect for others. 
Taught in a safe, friendly and non-competitive training environment, the Powertots programme, teaches kids (age three to five) taekwondo and Brazilian jiu jitsu, through age-appropriate drills and games.
To book classes, www.trifecta.com.sg